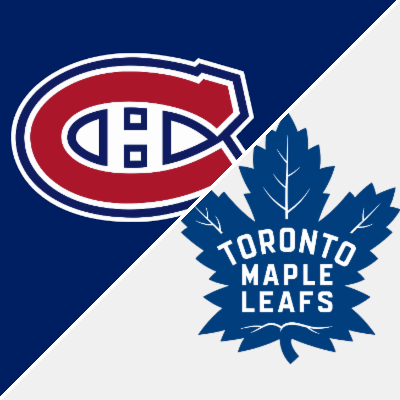 Montreal Canadiens (25-21-11) at Toronto Maple Leafs (35-15-7 ATS)
The Canadiens are the fourth seed in the North Division playoffs but took a 1-0 lead in the series facing the top-seed in the Toronto Maple Leafs by winning Game 1. This game can be seen on CNBC.
(At time of writing lines for this game have not been posted but check back as they will be soon.)
Montreal got off to a great start in this series beating Toronto 2-1 in the opening game playing great defense. Not only was the win a surprising one beating #1 seed Toronto but the Canadiens had lost their last five games of the regular season where their defense struggled.
The Maple Leafs ranked sixth in the NHL this season averaging 3.32 goals per game but were held to a single goal in the first game of this series. They won six of eight games facing Montreal in the regular season and beat them twice late outscoring them 8-4.
While the Canadiens won Game 1 of this series on the road they are still just 3-8 in their last 11 games facing the Leafs in Toronto.
Price Comes Up Big
In the 2-1 win in Game 1 of this series the Montreal defense was solid as was the anchor G Carey Price, who stopped 35 of 36 shots.
In the win over Toronto Josh Anderson scored a goal and Paul Byron scored the game-winner from his knees with only 7:16 remaining in regulation.
Price (12-7-5 2.64 GAA) had not started a game in a month before nabbing the win in the first game of this series. I would think he would get the start again since he played so well in Game 1 and also because Montreal has lost four in a row with backup Jake Allen (11-12-5 2.68 GAA) where he gave up 13 goals.
Montreal's defense is key, as they are not a high scoring team only ranking 17th in the league averaging 2.77 goals per game.
Tyler Toffoli led the Canadiens this season in points (44) and goals (28) and while he had an assist in Game 1 he has not lit the lamp in his last five games. He is the only player for the team with over 15 goals. Jeff Perry ranks second on the team in points and he has two assists over his last five games.
On the season Montreal is 12-10-7 on the road and they had lost six of 21 road games before winning Game 1 of this series.
Not a Good Start
The Maple Leafs did not get off to a good start with the 2-1 loss in the opener of this series where they are heavily favored to win. Their attack was thwarted in Game 1 only scoring one goal while they scored eight in two late season wins over the Canadiens.
William Nylander scored the lone goal in the losing effort in Game 1 and Jack Campbell (17-3-2 2.15 GAA) gave up two goals on 30 shots. The Leafs have lost his last two starts where he has given up five goals. Frederik Andersen (13-8-3 2.96 GAA) may get the call in Game 2 and Toronto has lost his last four starts where he gave up at least four goals in three of them.
Not only are the Maple Leafs down 1-0 in this series but they may be without their captain in Game 2. After a nasty hit John Tavares was carted off the ice on a stretcher and while the tests have been positive he is out for this game.
Auston Matthews lead the league in goals this season (41) and he needs to set the pace in this big game. He and Mitchell Marner (20 goals 47 assists) have to key the attack in this game, as Toronto cannot afford to go into an 0-2 hole heading to Montreal.
The Maple Leafs are 18-8-3 at home this season. They had won four in a row on home ice before the Game 1 loss.
Prediction
The Canadiens scored a big upset over the Maple Leafs in Game 1 and Toronto has a lot of pressure on them in this game. I think Montreal has great betting value, as Price is rested and had a great start in Game 1 and Toronto is without their injured captain and their attack looked out of sync in the last game. I am going out on a limb and taking the Canadiens in this game but they will play great defense again and get the upset win taking a 2-0 series lead.
PICK: Canadiens