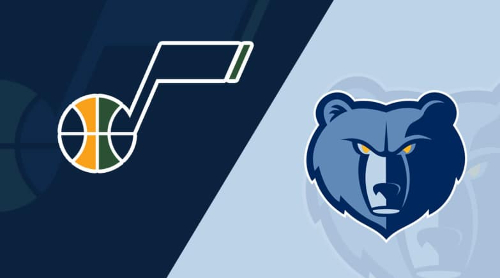 Utah Jazz (53-21 42-32 ATS) at Memphis Grizzlies (41-35 43-31 ATS)
The Jazz won Game 2 with star Donovan Mitchell back in the lineup and this series is tied at one game apiece. This Western Conference playoff game can be seen on ESPN.
The Jazz are a 5-point road betting favorite in this game with a total sitting at 224.
The Jazz beat the Grizzlies in Game 2 141-129 where their offense took over and they killed it in the first half. Utah beat the Grizzlies in the lone meeting in Memphis this season and the Game 1 loss was the only loss to them this season.
Utah has covered the spread in five of their last seven games as a road favorite.
The Grizzlies had their three-game win streak snapped with the loss in Game 2 and whil they rank a legit 10th in the league in opponents' points per game (110.9 ppg) their defense was shredded in the last game.
Mitchell's Return Helps
In the Game 2 win Mitchell (26.4 ppg) was back after missing 18 games with an ankle injury and he cored 25 points and hit five of his 10 3-pointers.
In the last game the Jazz only shot a slightly better FG% (54.4% to 51.4%) but the team jumped out to a 20-point halftime lead and they shot the 3-ball better.
Every Jazz starter scored at least 14 points in the Game 2 win and Mitchell (8/19) was the only one that did not shoot at least 50% from the floor. Rudy Gobert (14.3 ppg 13.5 rpg) went for 21 points and 13 points and his defense was key in the game and he held Memphis big man Jonas Valanciunas in check on the glass.
Mike Conley (16.2 ppg) and Bojan Bogdanovic (17 ppg) combined for 38 points in the last game on solid shooting while both struggled with their shot in Game 1.
Franchise Record Not Enough
In Game 2 Ja Morant (19.1 ppg) went for a franchise high 47 points and it was still not enough. The team was not sharp in the first half and he bench only contributed for 14 points.
Valanciunas(17.1 ppg 12.5 rpg) had 18 points in the last game but only had six rebounds after having six offensive rebounds, and 12 overall, in Game 1.
Dillon Brooks (17.1 ppg) had another solid performance in Game 2 with 23 points after going for 31 in Game 1.
The Grizzlies got their points and shot well in Game 2 but got in a big hole after the first half and they cannot let that happen again. the higher scoring the game is the more it will favor the Jazz.
Prediction
Mitchell did not play in Game 1 and the Griz only won by three points and then he came back and they lost by 12 points. Memphis lost Game 2 by double figures even though Morant went off and the team shot 54.1% from the field. I look for Utah to keep it going and for Gobert to play D like he did in the last game. Him doing thay with Mitchell back equals a Jazz win where they will cover the spread.
PICK: Jazz -5