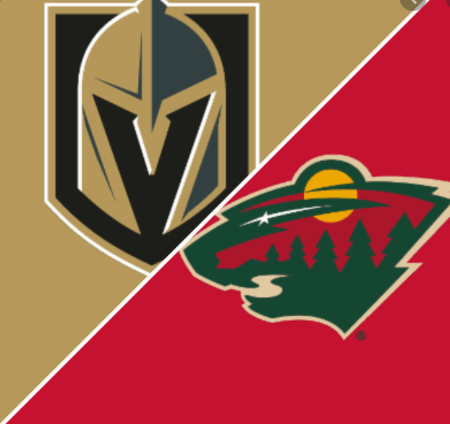 Minnesota Wild (38-19-5) at Vegas Golden Knights (42-17-3)
The Wild have staved off elimination twice winning the last two games and with the last win forced a Game 7 in Sun City. This game can be seen on NBCSC.
Vegas is the home favorite in this game posted at -165 with Minnesota at +145 and a total of 5.5 goals.
The Wild have won the last two games of this series outscoring the Golden Knights 7-2. They had lost the previous three games of the series being outscored 12-3. They have the momentum, and they are coming off a shutout win.
The Golden Knights are hoping the third time is the charm, as they have failed to close out this series in the last two games. Their solid attack has fallen flat in the last two games They need to turn that around or the team that tied with Colorado for the most points this season will be going home.
The Wild have won two of the three games in this series in Las Vegas.
Talbot Comes Through Again
In Game 6 the Wild beat the Golden Knights 3-0 where goalie Cam Talbot notched his second shutout of the series. Minnesota scored all three goals in the third period with Ryan Hartman, Kevin Fiala, and Nick Bjugstad all lighting the lamp.
Cam Talbot (19-8-5 2.63 GAA regular season) has started every game in this series and with him only allowing two goals in the last two games it would be pretty shocking if he did not get the call for Game 7.
Minnesota has won 21 of their last 28 games after allowing two goals or less in their previous game.
The Wild have been winning in this series with solid team play, as nine different players have scored and Ryan Hartman and Joel Eriksson Ek each have two goals.
Where's The Offense?
In the regular season Vegas ranked third in the league in goals per game and they had totaled 12 goals in three straight wins in this series before only scoring two in their last two games.
In the Game 6 loss Marc-Andre Fleury (26-10-0 1.98 regular season) gave up three goals on 23 shots and he has given up three goals in each of the last two games. It is not as if he has been peppered in the last two games only facing a total of 37 shots. He has started all six games of this series and I think he will go again in Game 7 and if he does not go Robin Lehner (13-4-2 2.29 GAA) will see his first ice time in this series.
Mark Stone and Alex Tuch have combined for seven goals in the series and Stone had scored four goals in three game before being blanked in the last game.
Star Max Pacioretty had 51 points this season and sat out Game 6 with an undisclosed injury and is listed as doubtful for Game 7. Defenseman Brayden McNabb also sat out he last two games and is likely out for this one on the league's COVID-19 protocol list.
Since making it to the Stanley Cup finals in 2018 the Golden Knights have gone 2-8 in the playoffs.
Prediction
While the Golden Knights are 8-0 in their last eight games following a loss of three or more goals that trend will not continue. The Wild have been solid in the last two games outscoring Vegas 7-2 and Talbot has been lights out. Minnesota is playing with house money as the underdog in this series and being down 3-1 and all the pressure is on the Golden Knights. I see another strong all-around performance from the Wild and while the Golden Knights will not go down without a fight Minnesota will win a close one and advance in the playoffs.
PICK: Wild