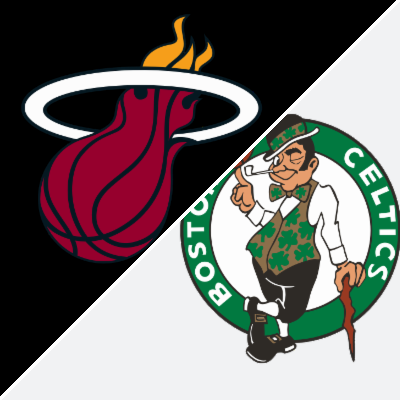 The Heat will host the Celtics for game 7 tonight at 8:30 PM est. as we get to see who will move on to face the well rested Golden State Warriors in the finals. The Celtics are -2.5 point road favorites tonight with a total of 195.5 at betonline sportsbook.
Honestly we didn't think we'd see this game tonight. We have felt all along that the Celtics were the better team and that they'd put the Heat away at home in game 6.
Not being able to end the series at home puts the Celtics in jeopardy here tonight. We already know game 7's offer a huge edge to the home team. Home teams win game 7 78.5% of the time!!!
You also have to add in the psychological impact. Boston had this series served up on a silver platter in game 6. But they simply couldn't get it done. Back on a plane, down to Miami with a historical 21.5% chance in game 7. It doesn't bode well for the Celtics.
We are aware of some sharp action on the Celtics tonight. Take that for what it's worth. Ultimately, it means very little. This is a one shot deal.
head-to-head history (playoffs this year):
5/27/2022 Miami 111 + 8.5 at Boston 103
5/25/2022 Boston 93 – 1.5 at Miami 80
5/23/2022 Miami 82 + 6.5 at Boston 102
5/21/2022 Miami 109 + 6.5 at Boston 103
5/19/2022 Boston 127 + 3.5 at Miami 102
5/17/2022 Boston 107 + 2.0 at Miami 118
Our model won't be of much help tonight. For the playoffs, the most accurate prediction from our model is the one that uses only data from the last 7 games. The season to date model run useless as the playoffs are a separate season all together.
The run using just data from the last 4 games isn't much help either as it really isn't enough data, though that one favors the Celtics in a very low scoring game.
As you can see below, the model run using the last 7 games is right on the number as well as the opening total of 198.5, which has since been bet down to 195.5.
We're passing tonight on the side and total. Enjoy the game!
Model Predictions 
 1st score using full season data
 2nd score using last 4 games data
 3rd score using last 7 games data
    
  
Boston                    -2.5         107           
Miami                    197.5         108
  
Boston                    -2.5          89           
Miami                    197.5          83
  
Boston                    -2.5         100           
Miami                    197.5          98