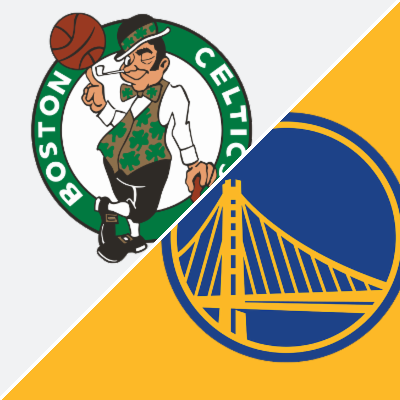 The NBA finals will tip off on Thursday night, June 2nd with the matchup that many NBA fans were hoping for. The Golden State Warriors will take on the Boston Celtics in a best of 7 series for all the marbles.
In game 1 at Golden State, the Warriors are favored by -3.5 with a total of 212.5. Those odds are courtesy of betonline.
The Warriors are favored to win the series with a price of -155 while the price on the Celtics is +135.
The Warriors will have the coveted home court edge in the series. Which of course means if the Celtics are going to win this series, they're going to have to win at least one game at Golden State.
In fact, if you're going to predict a Celtics win, 6 games is the most likely scenario. It's extremely unlikely that the Celtics could win in 7 as that would mean winning two consecutive game 7's on the road.
But stealing a game at Golden State is very doable. In fact in their two games with each other this season, each of these teams won in the others building.
Giving the Celtics even more confidence is the fact that they have won six of its last seven games against the Warriors going back to 2019!
Here are a few trends worth considering…..
The Celtics are 20-5-1 ATS their last 26 on the road
The Celtics are 15-6-1 their last 21 games
The Over is 11-5 the last 16 times the Celtics were a dog
The Over is 10-4 in the Warriors last 14 NBA finals games
The Under is 19-7 the last 26 head to head meetings
The Road team is 11-5-2 ATS the last 18 head to head
Here is the way our model sees game 1, using 3 different sets of data using different time frames.
 1st score using full season data
 2nd score using last 4 games data
 3rd score using last 7 games data
  
   
  
Boston                   210.5         109           
Golden State              -3.5         110
  
Boston                   210.5         106           
Golden State              -3.5          99
  
Boston                   210.5         111           
Golden State              -3.5         104
As you can see, it's an across the board sweep using our model for game 1 with the Celtics winning straight up in two of the predictions and losing by just 1 point in the other.
We're going to make the following plays:
Celtics to win the series +135 (1 unit)
Celtics to win in exactly 6 games +440 (1/4 unit)
Celtics +3.5 game 1 (1 unit)
Celtics/Warriors OVER 212 game 1 (1/4 unit)