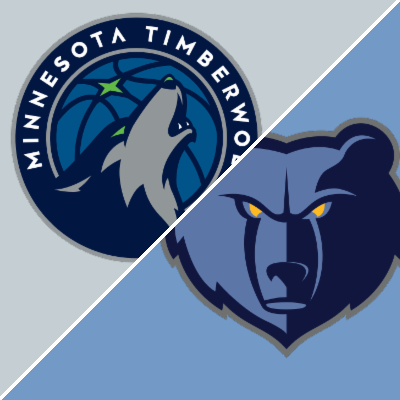 Memphis will host Minnesota in game 2 of their series in 1st round NBA playoff action as the Grizzlies look to bounce back from a game 1 upset loss.
Just as in game 1, the Grizzlies are favored by -6.5. The total is 241 at betonline sportsbook.
Most NBA observers expect Memphis to make some adjustments and come out tonight and make a statement. It's a must win game as coming back from an 0-2 deficit in the series would be a tall order.
But while our model agrees with the Grizzlies winning, it suggests getting the cover may not be a lock. Our prediction can be found at the bottom of the page.
Minnesota              road ATS record:  21-20
Memphis                home ATS record:  27-15
last 8 results: 
  
    4/16  Minnesota               130  at  Memphis                 117    OV 237.5
    4/10  Boston                  139  at  Memphis                 110    OV 224.0
    4/ 9  New Orleans             100  at  Memphis                  94    UN 219.0
    4/ 7  Memphis                 109  at  Denver                  122    UN 233.0
    4/ 5  Memphis                 115  at  Utah                    121    OV 221.5
    4/ 1  Phoenix                 114  at  Memphis                 122    OV 229.0
    3/30  Memphis                 112  at  San Antonio             111    UN 234.5
    3/28  Golden State             95  at  Memphis                 123    UN 221.0
  
   ***
  
    4/16  Minnesota               130  at  Memphis                 117    OV 237.5
    4/12  LA Clippers             104  at  Minnesota               109    UN 230.5
    4/10  Chicago                 124  at  Minnesota               120    OV 229.5
    4/ 7  San Antonio             121  at  Minnesota               127    OV 240.0
    4/ 5  Washington              132  at  Minnesota               114    OV 234.0
    4/ 3  Minnesota               139  at  Houston                 132    OV 243.5
    4/ 1  Minnesota               136  at  Denver                  130    OV 242.5
    3/30  Minnesota               102  at  Toronto                 125    UN 229.0
Prediction
Minnesota                241.0         119           
Memphis                   -7.0         124