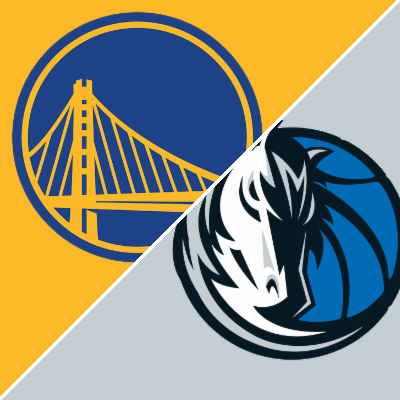 The Mavericks host Golden State tonight looking to grab their first win in the series in which they trail 0-2. Safe to say a loss here in their season is done. A must win game, but will they?
The Mavs are favored by -3 with a total of 217.5. The money line is anywhere from -265 to -300.
We'll list the prediction from our model at the very bottom of this page.
head-to-head history (playoffs):   
  
 5/20/2022  Dallas                  117  + 6.5  at Golden State            126
 5/18/2022  Dallas                   87  + 5.0  at Golden State            112
 5/ 3/2007  Dallas                   86  - 3.0  at Golden State            111
 5/ 1/2007  Golden State            112  + 9.5  at Dallas                  118
 4/29/2007  Dallas                   99  - 4.0  at Golden State            103
 4/27/2007  Dallas                   91  - 4.0  at Golden State            109
 4/25/2007  Golden State             99  + 9.5  at Dallas                  112
 4/22/2007  Golden State             97  +10.0  at Dallas                   85
  
   average outcome:
     Golden State           108.6  Dallas                  99.4
     margin =  -9.25
  
   time-weighted average outcome:
     Golden State           118.6  Dallas                 101.9
     margin = -16.70
  
   average result when the home team is Dallas                 
     Golden State           102.7  Dallas                 105.0
     margin =   2.33
  
   average result when the home team is Golden State           
     Dallas                  96.0  Golden State           112.2
     margin =  16.20
  
    58.54 % of games went Over
    58.97 % went Over at Dallas                 
  
   average total points per game = 208.00
   time-weighted average total   = 220.50
  
   the home team covered  75.00 % of the time
   the road team covered  25.00 % of the time
   Ave ATS differential =  7.31
  
   the favorite  covered  37.50 % of the time
   the underdog  covered  62.50 % of the time
   Ave ATS differential = -7.19
  
   the favorite won SU    50.00 % of the time
  
   Golden State            covered  87.50 % of the time
   Dallas                  covered  12.50 % of the time
  
   Dallas                  covered  33.33 % of the time at home
   Dallas                  covered  33.33 % of the time as home favorites

last 8 results: 
  
    5/20  Dallas                  117  at  Golden State            126    OV 214.0
    5/18  Dallas                   87  at  Golden State            112    UN 214.5
    5/15  Dallas                  123  at  Phoenix                  90    OV 205.0
    5/12  Phoenix                  86  at  Dallas                  113    UN 212.0
    5/10  Dallas                   80  at  Phoenix                 110    UN 213.0
    5/ 8  Phoenix                 101  at  Dallas                  111    UN 214.5
    5/ 6  Phoenix                  94  at  Dallas                  103    UN 218.0
    5/ 4  Dallas                  109  at  Phoenix                 129    OV 216.0
  
   ***
  
    5/20  Dallas                  117  at  Golden State            126    OV 214.0
    5/18  Dallas                   87  at  Golden State            112    UN 214.5
    5/13  Memphis                  96  at  Golden State            110    UN 218.5
    5/11  Golden State             95  at  Memphis                 134    OV 218.5
    5/ 9  Memphis                  98  at  Golden State            101    UN 224.5
    5/ 7  Memphis                 112  at  Golden State            142    OV 225.5
    5/ 3  Golden State            101  at  Memphis                 106    UN 227.5
    5/ 1  Golden State            117  at  Memphis                 116    OV 220.5
ATS records since 1995, playoffs only 
  
   Golden State             all:   85-  64   0.5705
   Golden State            road:   40-  30   0.5714
                  as a road dog:   17-  11   0.6071
  
   Dallas                   all:   90-  83   0.5202
   Dallas                  home:   38-  40   0.4872
                  as a home fav:   29-  29   0.5000

Model Predictions
 1st score using full season data
 2nd score using last 4 games data
 3rd score using last 7 games data
  
    
  
Golden State             218.5         109           
Dallas                    -2.0         109
  
Golden State             218.5         118           
Dallas                    -2.0         106
  
Golden State             218.5         109           
Dallas                    -2.0         107