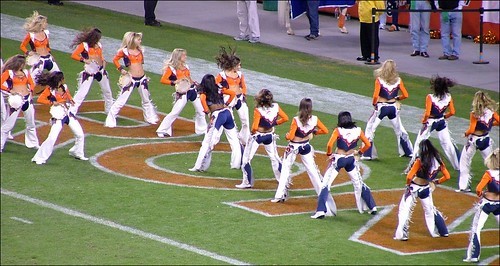 L.A. Chargers vs. Denver Broncos – Week 13 NFL Betting Analysis
L.A. Chargers (4-7 3-6-2 ATS) at Denver Broncos (3-8 6-5 ATS)
The disappointing L.A. Chargers head to the Mile High City to take on the Denver Broncos as a 3-point underdog and a total at 38.5.
The public has backed the hometown Broncos in this AFC West matchup, as this game opened as a pick and as of Thursday morning they are a 3-point favorite.
The Chargers are one of the most disappointing teams in the league this season after last season's 12-win season. They are coming off a bye week and have lost two in a row, which were both close games. Phillip Rivers' future with the team is in doubt and the team simply cannot find a fan base in L.A.
The Broncos were beaten badly in their last game 20-3 against the Buffalo Bills and in their previous game, they lost to the Minnesota Vikings 27-23 blowing a 20-0 first-half lead.
A starter for the Broncos has not been named but there is a buzz in Denver, as last season's 2nd round draft pick Drew Lock may get his first career start. The QB play has been bad for Denver with Joe Flacco and Brandon Allen and the team ranks 29th in the NFL in both passing yards per game and ppg.
While the Broncos have only three wins this season one of them was against the Chargers in La La Land.
The Chargers are 9-2-5 ATS in their last 16 road games facing the Broncos.
QB Quandary
Rivers will more than likely be a Hall of Fame QB someday but is his time with the Chargers coming to an end? Many experts thought he would lead the team far in the playoffs, but he has not had a good season and has 14 INT to go with only 15 TD. The Bolts have lost two close games and in them, he had seven INT.
The Chargers have three players that have at least 661 receiving yards led by Kennan Allen (796 yards 4 TD), but Rivers has to get them the ball and not toss it to the opposing team.
Melvin Gordon struggled in his first few games after the failed holdout but in his last three games he has averaged 85.7 yards per game and in each averaged at least four yards per carry.
Denver has one of the best pass defenses in the NFL (5th) while their run defense only ranks 21st and in their last game, they were lit up for 244 rushing yards.
Is Lock a Lock?
The Denver fans have been clamoring for the team to play Drew Lock and that is not surprising. Joe Flacco did not play well in the first half of the season and Brandon Allen was decent in two starts before his last one where he was 10/25 for only 82 yards with no TD and an INT and he was sacked four times.
After a poor first few games RB Phillip Lindsay has been pretty good in the last few games and, overall, Denver ranks a respectable 16th in the league in rushing yards per game.
No matter who is under center look for Lindsay to get a big workload and for the team to lean on the run. That is especially the case since the Chargers rank a legit 4th in the league in pass defense but only 20th in run defense.
Our Prediction
Man, going out on a limb in this one but I think Rivers will have a big game and if Lock goes he will as well. This will be a close game and a battle between two division rivals and even on the road I see the Chargers not only covering the spread getting three points but getting the W as well.
PICK: Chargers -3