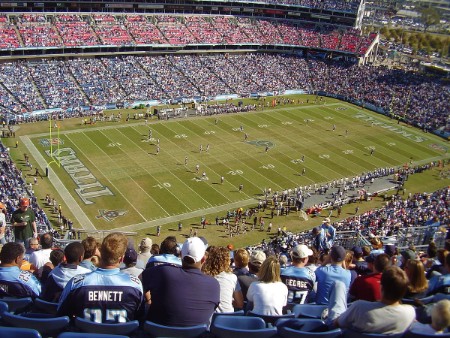 Andy Reid and the Kansas City Chiefs (6-3, 5-4 ATS) are scheduled to play the Tennessee Titans (4-5, 3-5-1) at Nissan Stadium in Nashville, TN on Sunday at 1 p.m. ET.
The Titans, struggling to find an identity on offense, are six point home underdogs. The total opened at 48-½ points, but is already as low as 47-½ points at most sportsbooks. The last meeting of these teams was a 22-21 playoff victory for the Titans on January 8, 2018.
Chiefs QBs
Matt Moore has played admirably in the absence of Patrick Mahomes, who may return this week. As of Friday, it is still uncertain, but it seems he is more likely to play than not. Letting him rest is a little easier when you consider how well Moore is performing. Last week, he connected with WR Tyreek Hill six times for 140 yds and a TD. In a three game span, Moore has completed 59 of 90 passes for 659 yds, 4 TDs and zero interceptions.
The return of last year's MVP, Mahomes, would be a boon for the Chiefs, but they will be good to go regardless of who is playing QB.
Titans QBs
The Mariota era is over in Tennessee. Ryan Tannehill is the new sheriff in town. Tannehill, formerly of the Miami Dolphins, has been "so-so" through four games. The seventh year player fell flat against the Broncos before lighting up the Chargers and Buccaneers and then playing poorly against Panthers. Tannehill must prove he can get the job done against a good team and thus far he hasn't done that.
Tennessee needs fast start
A big part of the problem in Tennessee is falling behind early. It dulls the effectiveness of star running back Derrick Henry who can be like a wrecking ball when he gets going. It doesn't matter if Mariota or Tannehill is under center. A slow start is going to ruin their chances of winning. Establishing the run with Henry would be an excellent way to get the kind of start they need to win.
Almost certainly factored into the spread is the fact that Kansas City is undefeated on the road this season. Those wins were 40-26 vs Jacksonville (4-5), 28-10 over Oakland (5-4), 34-30 against Detroit (3-4-1) and finally 30-6 vs Denver (3-6). The Titans fit with that group which bodes well for the Chief's chances to win. This trend seems more likely to continue than it does to end.
KC RB Damien Williams playing well
His season got off to a slow start, but Damien Williams has thrived in his past two games.
His season average is 3.8 ypc, but he averaged 4.3 ypc on seven attempts in a loss to Green Bay two weeks ago before picking up 125 yards on 12 attempts including a 91 yard TD run in a win over the Vikings last week. The Titans have a middling rushing defense, which is a good indicator that Williams might be in for another big week.
Our Pick – Chiefs -6