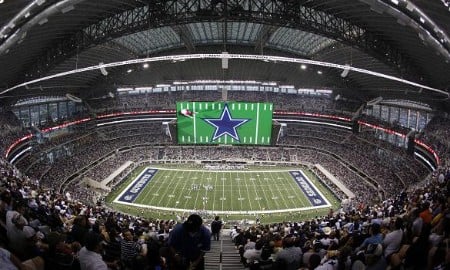 The Cowboys take on the Detroit Lions this week, and the key story thus far is injuries. Matthew Stafford who was held out last week due to broken bones in his back out again this week.
While the Cowboy's right side of the offensive line was out of practice Wednesday as Zach Martin deals with an elbow injury and La'el Collins deals with a back issue. Star wide receiver Amari Cooper is dealing with a knee injury but is expected to play.
Both of these teams had tough losses that week, Cowboys narrowly lost to the Vikings 28-24 and the Lions with backup QB Jeff Driskal lost 20-13. 
Dak Prescott looked great last week; he passed for nearly 400 yards and 3 touchdowns, while Zeke was held to 47 yards on 20 carries. This might be a good week to get Zeke back on track as the Lions defense allows 129 yards rushing per game, to go along with 286 yards passing per game.
The hot combo of Dak to Amari should continue to roll after the big game the two had last week, with Amari having 11 catches and 147 yards and 1 touchdown. 
A healthy Stafford was a dark horse MVP candidate this year, he has 2500 yards 19 TD's and only 5 INT's. Kenny Golladay and Marvin Jones have been great this season, especially as on late.
The only thing missing from this high powered offense is a running game. When starter Kerryon Johnson went on IR for the rest of the season, the backups have not been able to step up and replace his production.  Lions will continue to rely on Stafford and the passing game to carry them each week.
After the tough loss to the Vikings, fingers began to be pointed at everyone on who to blame. Zeke has taken the brunt of the blame as his numbers have not been great this year and with a good offensive line there is nowhere else to point the finger at besides him and the lack of explosive runs he has produced. His longest run this year has been only 27 yards and that contributes to his 4.4 yards per run. 
The current line is Dallas -7 with a total of 47.
Our Pick – Cowboys -7