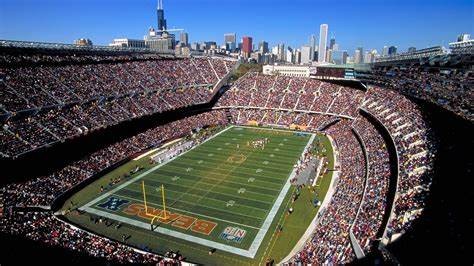 The Bears are 4-6 this season and barely holding on to a chance at a wild card spot, they more than likely will have to win out to have a chance. The 2-8 NY Giants are the first barrier in their way.
The good thing for the Bears is the Giants have a terrible defense, currently allowing 29 points per game, and this may be just what the doctor ordered for Mitch Trubisky, who has really struggled lately.
The Bears are only scoring 17.0 ppg this year, while their stellar defense is allowing 17.4 points per game, as many of their losses have been just one score games and this season could have looked much differently had Trubisky and the offense put up just a few more scores this season. 
The Giants are coming off a bye week and stuck in the middle of a 6 game losing streak. One bright spot has been the play of rookie QB Daniel Jones. In the last three games he has passed for 9 touchdowns to only 1 interception.
He has shown real potential to build off of, the only issue has been the fumbling, he has fumbled 13 times this year which is extremely high. With some offseason work he should be able to fix that issue with a mechanical adjustment.
The Giants have been without start TE Evan Engram for a while due to injury but he is slated to come back this week, and the offense has added an unlikely star in WR Darius Slayton, who had 10 catches and 121 yards in their last game against the Jets. 
The Bears will continue to use rookie RB David Montgomery, who has been up and down this year. He has been good at the goal line but hasn't been able to break many big runs like he showed so often in college. 
The Bears will be 6 point home favorites this week, as many expect their defense to rattle the young Daniel Jones and cause a few turnovers that could sway the game.
Predicted Score – Bears 24 Giants 14