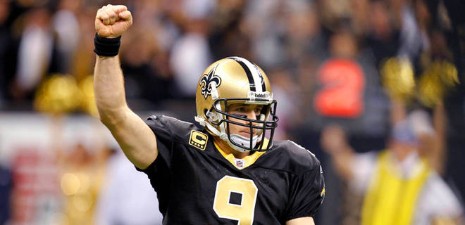 The Saints will host the Texans on Monday Night football in week 1 of the 2019 NFL season. The Saints are a -7 point favorite with a total of 53 at 5 dimes sportsbook. While there are two Monday night games in week 1, this game is by far the more popular of the two.
The last time we saw the Saints they narrowly lost in OT in the NFC title game against the L.A. Rams. They were 13-3 last season and while they were 10-8 ATS they failed to cover the spread in their last two games of the regular season and in the two games in the playoffs with all of those games at home.
The Texans were a playoff team last season winning 11 games and losing to the Colts in the Wild Card round. They were 5-3 on the road but were only 7-9-1 ATS and are only 3-7-1 ATS in their last 11 road games.
This game features old school vs. new school in the ageless Drew Brees matching up with exciting young Houston QB DeShaun Watson.
Keep Watson Off his Butt
Watson had a big season in the last one even though he was playing behind an offensive line that allowed him to be sacked a whopping 62 times. Houston upgraded their line with their 1st and 3rd round pick and if the line can just be decent Watson may be in for a big season.
WR DeAndre Hopkins ranked 2nd in the league in receiving yards and Lamar Miller rushed for 973 yards with Watson chiming in for 551 yards on the ground. Miller and Watson have their work cut out for them facing a New Orleans run defense that ranked 2nd in the league last season.
Houston ranked a respectable 12th in the league on defense and in the off season they franchised Jadeveon Clowney and did not sign him to a contract extension. He and J.J. Watt combined for 25 sacks last season and they have to get to Brees early and often.
Less Brees, More Balance
Last season Brees played well but did not have a big-numbers season with just under 4,000 yards. RB Alvin Kamara is a young star and rushed for 883 yards and caught 81 balls for 709 yards. Michael Thomson had over 1,400 receiving yards, but the WR corps is a bit thin.
RB Mark Ingram is gone as the bruising back, but the team signed Latavius Murry in the off-season to take pressure off Brees.
While New Orleans ranked 2nd last season in run defense they only ranked 29th in pass defense. The pass D may be the issue again and while they made a few moves to upgrade their secondary, including taking safeties with their 4th and 6th round draft picks, it may be the weakness of the defense again and will be tested in this game.
The Saints only ranked tied for 26th in the league in sacks this season and can the up-front unit get to Watson behind a new-look O-line? Big question in the Big Easy in this game.
Predicting the Game
 Not only did the Saints fail to cover in their last five games last season but have failed to cover the spread in their last four games at home.
The Texans are getting 7-points in this game, but it is still not enough. Houston's defense will be exposed by the balanced Saints' offense with Brees and company having good games.
Our Pick: Saints -7