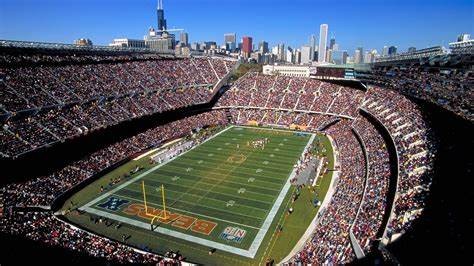 Detroit is 3-4-1 this season and could easily be 5-3, with the week 1 tie to the Cardinals after they were up big in the second half and then the Packer's game where all the calls went against them.
Last week against Oakland they had a 4th and goal with 8 seconds left with a chance to force overtime and came up just short. Fans can't blame Stafford on these losses; he had over 400 yards and 3 touchdowns last week, to add to his impressive start to the season where he has 2,499 yards passing and 19 touchdowns to only 5 interceptions.
When it comes to the Chicago Bears, Mitch Trubisky is definitely the problem. He only has 1,217 yards and 5 touchdowns this season. Head Coach Matt Nagy was pegged as an offensive genius, but even he can't make Mitch look decent. 
This matchup is shaping up to be a loser leaves town game, the loser will be either 3-5-1 or 3-6 and with a stacked NFC this year the wildcard would be all but out of reach.
The Bears started out 3-1 this year and are now in the midst of a 4 game losing streak, where the offense is clearly to blame, averaging only 17.8 points per game, while the defense is having another good year holding teams to 18.0 points per game.  
The Bears have focused the game plan lately to be more run heavy. Rookie running back David Montgomery had a break out game two weeks ago against the Chargers with 27 carries and 135 yards, but game flow last week had to be adjusted as the Bears were down big early.
Montgomery only had 14 carries, but did score two goal line touchdowns. The Lions were forced to rely on the pass with the injury to Kerryon Johnson. Now the team uses running back by committee with McKissic and Ty Johnson leading the way.
The Bears front 4 should have no problem stopping the run without being forced to blitz, allowing them to use the extra man in the secondary to try and slow down Kenny Golladay and Marvin Jones, who both are on a hot streak these last few games.
The Bears are 2.5 point home favorites this week. There is a lot of pressure on the home team to break this losing streak and get the offense back running smoothly.
Nagy will likely use the hurry up offense more as it seemed to work last week against the Eagles.  
Our Pick – Bears -2.5