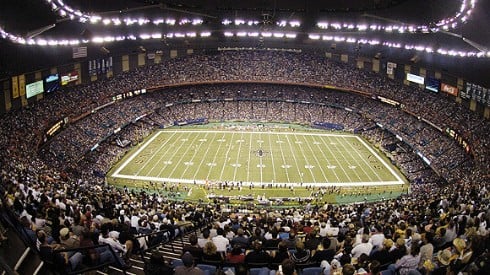 The Saints had a nice bounce back win last week against the Bucs. In the 34-17 victory Drew Brees and Michael Thomas really shined as the duo connected for 8 catches and 114 yards and 1 touchdown, to add to Thomas's league lead in receptions.
Brees had another 2 passing touchdown to Jared Cook and Ted Ginn as the high powered Saints offense looks to be back after they were stalled against the Falcons the week before. 
Carolina looked terrible last week against the Falcons, in their 29-3 loss. Kyle Allen had 4 interceptions as they were held scoreless until the 4th quarter. Christian McCaffrey once again had a good game, with 11 catches for 121 yards and 70 yards rushing, but no touchdowns.
Currently the Panthers are seeded 9th in the NFC, fighting for that last playoff wild card sport.  They will have to win out, which would include beating the Saints twice as they face each other again the last week of the season. 
With Cam Newton out for the year, Kyle Allen has had a few good games, but also a few really bad games. The inconsistency is really hurting this team and any chances the Panthers decide to choose Allen for the quarterback of the future.
The Panthers rely solely on McCaffrey which isn't a bad thing, as he is in the hunt for the MVP this season, but they need solid QB play to take a little pressure off the running game and force the opposing defense to not load up the box with 8-9 guys each week. 
The Saints are currently the 3 seed in the NFC, but with a relatively easy schedule from here on out they have a chance to secure one of the two byes.
With the offense now healthy as Brees and Kamara are back there are no excuses for this team to not consistently put up 25+ points a game, and if you combine that with their strong defense this year who is only allowing 19.9 ppg, it should be a good recipe for success.
The Saints are favored by 9.5 points this week, which seems high but the Saints have scored over 30 points at home this year three times already.
The over under is at 47 points, which seems high if Kyle Allen has another flop like last week, but inside the dome McCaffrey should be able to bust a few big runs to put them in scoring range. 
Our Pick – Panthers +10 and Under 47