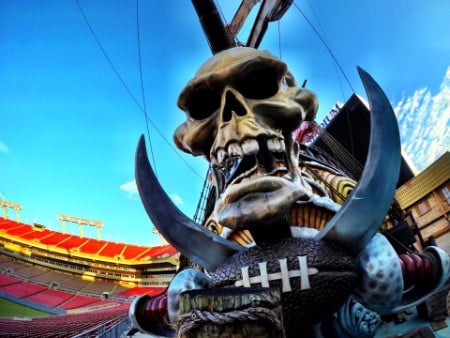 Atlanta has done what very few 3-7 teams do, they have become the team that no one wants to pay in the second half of this season. With back to back blowout wins over division rivals Panthers and Saints, with only allowing 12 points total in those games, the Falcons defense has really flipped the switch.
The Falcons offense has turned it on too, with Matt Ryan continuing to have a pretty good season with 18 touchdowns and 9 interceptions.
The Buccaneers are also 3-7, but don't strike any fear in opposing coaches, mainly because of Jameis Winston. Winston is the classic boom or bust quarterback and this year he has been mostly bust, as he has thrown 18 interceptions this season, many of those have been pick 6's that just crush their chances to win in close games.
Tampa is a pass first team, with their two stud wide receivers Godwin and Evans who have been unreal this season. Evans has 993 yards and 7 TD's after a slow start to the year and Godwin has 887 yards and also 7 touchdowns. 
Without those two guys this offense would be in trouble as the running game has been nonexistent, splitting the carries between multiple guys with poor production to show. 
The real issue besides the Winston turnovers has been the Tampa defense who has been terrible, allowing 31 points per game, and forcing Winston and the offense to throw so much to score enough points that the interceptions and fumbles have been happening at a high rate.
Atlanta is hoping that breakout star tight end Austin Hooper can come back from injury this week; he has been an integral part to the offense particularly in the redzone.
Running back Devonta Freeman is listed as questionable but did not practice on Thursday and will be a true game time decision. Back up Brian hill hasn't looked great as he only had 30 yards rushing on 15 carries last week.
The Falcons are listed as 3.5 point home favorites this week with an over under at a very high 51.5. With the Bucs averaging 27.7 ppg and Falcons at 22.0 ppg, the 51.5 looks like it has a good chance to go over.
Jameis Winston and the high powered Bucs passing offense should thrive inside the dome this week.
Our Pick – Bucs +4.5