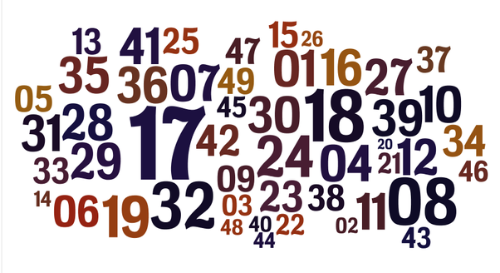 Below are our NFL score prediction for every game on the board using out model. As you can see, there are two sets of scores. One uses full season data, the other the last 4 games only.
Next week, we will add a 3rd score, which uses the last 7 games only.
You can receive these scores along with college scores, our Key Releases and a consensus report, FREE early each week by signing up with an account at BetAnySports.
Simply sign up and then email the last 4 digits of your account number to [email protected].
 1st score using full season data
 2nd score using last 4 games data
  
  
 
  
  
Atlanta                   51.5          23           
Carolina                  -1.5          34
  
Atlanta                   51.5          21           
Carolina                  -1.5          25
  
  
  
Indianapolis              -3.0          22           
Detroit                   50.0          30
  
Indianapolis              -3.0          25           
Detroit                   50.0          29
  
  
  
Minnesota                 51.0          30           
Green Bay                 -7.0          45
  
Minnesota                 51.0          25           
Green Bay                 -7.0          36
  
  
  
New England               41.0          24           
Buffalo                   -3.5          23
  
New England               41.0          11           
Buffalo                   -3.5          17
  
  
  
Tennessee                 -5.5          33           
Cincinnati                53.5          30
  
Tennessee                 -5.5          43           
Cincinnati                53.5          29
  
  
  
Las Vegas                 51.0          45           
Cleveland                 -2.5          36
  
Las Vegas                 51.0          47           
Cleveland                 -2.5          32
  
  
  
NY Jets                   49.0          10           
Kansas City              -19.5          38
  
NY Jets                   49.0           7           
Kansas City              -19.5          31
  
  
  
LA Rams                   -3.5          19           
Miami                     46.0          22
  
LA Rams                   -3.5          14           
Miami                     46.0          21
  
  
  
New Orleans               -4.5          26           
Chicago                   43.5          25
  
New Orleans               -4.5          19           
Chicago                   43.5          28
  
  
  
San Francisco             54.0          30           
Seattle                   -3.0          31
  
San Francisco             54.0          30           
Seattle                   -3.0          30
  
  
  
Dallas                    43.5          27           
Philadelphia              -9.0          40
  
Dallas                    43.5          15           
Philadelphia              -9.0          51
  
  
  
LA Chargers               -3.0          24           
Denver                    44.5          25
  
LA Chargers               -3.0          39           
Denver                    44.5          33
  
  
  
Pittsburgh                46.5          20           
Baltimore                 -4.0          29
  
Pittsburgh                46.5          28           
Baltimore                 -4.0          22
  
  
  
Tampa Bay                -10.5          32           
NY Giants                 46.0          17
  
Tampa Bay                -10.5          48           
NY Giants                 46.0          16