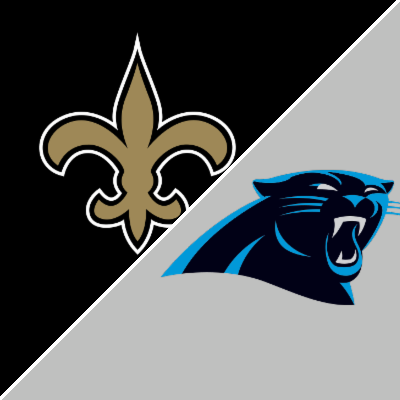 The Saints laid a beat down on the Packers in Week 1 and in their first NFC South game face a Panthers team that won last week and has confidence.
The Saints are a 3.5-point road favorite in this game and as of Wednesday the public has backed them, as they opened as a 2.5-point favorite. The total for this NFC South battle sits at 44.
After Week 1 the Saints are 1-0 and 1-0 ATS and the Panthers are 1-1 and 1-0 ATS.
The Saints played at the neutral site in Jacksonville, Florida last week and even though they were supposed to be at home they still crushed the Green Bay Packers 36-3. They dominated the game, especially on defense where they forced three turnovers and totally shut down the run.
The Panthers won their season opener as well 10-14 over the New York Jets. Sam Darnold was ok in his Carolina debut but the Panthers' D was legt in the game but you can be sure New Orleans will test them more than the hapless Jets.
Last season the Saints won both games facing the Panthers and they have covered in six of their last seven games against them in Carolina.
Stats Don't Tell Numbers
In the blowout win over the Packers last week the Saints had less than 100 more total yards but held Green Bay to 1/10 on third down and forced three turnovers without giving up any.
Jameis Winston only passed for 148 yards but had five TD and was not sacked. Deonte Harris had 72 receiving yards and two Td and while Juwan Johnson ranked second on the team with 21 receiving yards he had three TD.
Star RB Alvin Kamara rushed for 83 of the Saints 173 rushing yards in the win over the Packers and had three catches as well.
The Panthers' D is a young and hungry group and while they have up over 200 passing yards, they only gave up 45 rushing yards. The young D cannot make mistakes and they need to keep Kamara in check and get in the backfield.
Time to Build
The win over the Jets was a win but the Jets are the Jets and the Panthers need to come out and play well in this game. That all starts with Darnold, who passed for 279 yards and a TD and was only sacked once last week. He looked pretty good but how good will he look facing a New Orleans D that shut down reigning MVP Aaron Rodgers in Week 1. Big question.
The Saints really have one worry in this game and this is Christian McCaffrey. He rushed for 98 yards and led Carolina last week with 89 receiving yards. He is a beast and the focus of the Carolina offense and how he goes the Panthers go.
DJ Moore and Robbie Anderson combined for 169 receiving yards last week and they will be facing a much better secondary this week.
The Prediction 
The Saints are 7-2 ATS in their last 9 games as a favorite and the Panthers are only 2-6-1 ATS in their last 9 games as a home underdog. Yeah, these trends will continue.
The Saints may not be a Super Bowl favorite but they are a legit team even without Drew Brees. The Panthers are up and coming but they still have a lot of work to do on both sides of the ball. McCaffery will light it up but New Orleans will make some plays on D and Winston and the Saints' run game will get it done. That is why I am taking the saints in this game, which I see as a pretty close one.
PICK:  Saints -3.5