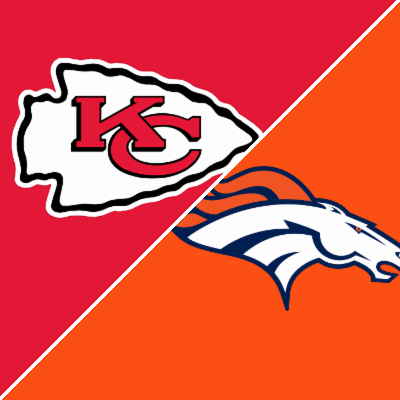 The Broncos have won three of four games and are back in the playoff race and they have a tough task on Sunday night primetime on the road facing a Chiefs team that has won four in a row.
The Chiefs are a big 9.5-point favorite in this AFC West clash with the total sitting at 47. Even with Kansas City hotter and hosting the public dough has been on Denver, as they opened as a 10-point underdog and as of Thursday are a 9.5-point dog.
After Week 12 the Broncos are 6-5 and 6-5 ATS and the Chiefs are 7-4 and 4-7 ATS.
In their last game the Broncos were at home and were impressive in beating the L.A. Chargers 28-13. First round pick Patrick Surtain II had two picks and while Denver was outgained (357 yards 302 yards) they had more balance, were 8-11 on third down, and were 3-3 in the red zone.
The Chiefs are coming off a bye week and in their last game they were at home and beat the Dallas Cowboys 19-9. The dynamic KC offense was not on display but the defense played well holding America's Team to 276 yards and they forced three turnovers.
This is the first game between these division rivals this season, as they meet again in Mile High City in the season finale. The Chiefs are 9-2 ATS in their last 11 games facing the Broncos.
Defense Leads to Winning
In the Broncos last four games they have three wins where they only gave up 49 points while in the one loss in that span, they gave up 30 points.
Teddy Bridgewater (2.518 yards 15 TD 5 INT) has not put-up big numbers in the last few games, or on the season, but in the last four games he has not been picked off and has three TD.
Melvin Gordan III (605 yards 5 TD) has rushed for at least 80 yards in two of the last three games and rookie Javonte Williams (568 yards 2 TD) has 213 rushing yards over the last three games.
Bridgewater has only been sacked once in the last two games after eight in the previous two. Courtland Sutton and Tim Patrick have combined for nearly 1,200 receiving yards and even though neither has been huge as of late Denver has been winning behind a solid run game.
The Broncos will be facing a KC defense that has turned the corner since a terrible state and, overall, ranks 24th in the NFL against the pass and 15th against the run.
It's Not Mahomes
While Patrick Mahomes has been playing pretty well as of late it is the defense why the Chiefs are winning, as in their four-game win streak they have only given up an average of 11.8 ppg.
Mahomes (3,200 yards 25 TD 11 INT) had seven TD and only one pick in three in a row and in the win over Dallas he did pass for 260 yards but did not have a TD and was picked off once.
Tyreek Hill (932 yards 8 TD) has at least 77 yards in each of the last four games and star TE Travis Kelse (821 yards 5 TD) has 189 yards in the last two games.
Lead rusher Clyde Edwards-Helaire (367 yards 1 TD) is back after missing five weeks with an injury and in the win over the Cowboys he rushed for 63 yards in the first game back.
Denver ranks 10th in the NFL in pass defense and 12th in run defense.
The Prediction 
KC has only covered in two of their last 10 home games but covered in the win over Dallas in their house.
The Broncos are playing well but the Chiefs have won four in a row and are coming off a bye. KC has put their bad football behind them and they are back to being where they are used to being atop the AFC West. The D will play well again and Mahomes will have a good game and that is the reason Kansas City will win and cover in this Sunday night game.
PICK:  Chiefs -9.5