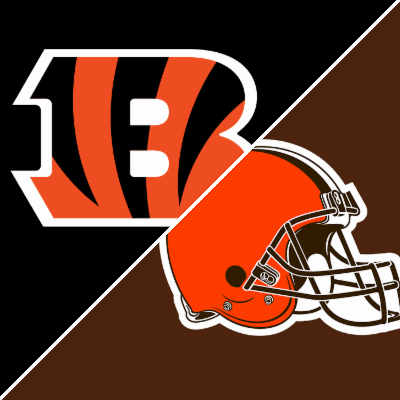 The Browns are coming off a loss, which dropped them to .500 on the season, and they are on the road to face a Bengals team that is coming off a shocking loss to the lowly New York Jets.
The Bengals are a 2.5-point favorite in this AFC North encounter with the total of 47. While the total has gone up a point since opening the spread has not changed as of Wednesday.
After Week 8 the Browns are 4-4 and 4-4 ATS and the Bengals are 5-3 and 4-4 ATS.
Cleveland has lost three of their last four games and in their last one they were at home and lost to the Pittsburgh Steelers 15-10. The team had their chances but had some key mistakes and were outscored 12-0 after taking a 10-3 lead midway through the third quarter.
After a huge win over the Baltimore Ravens, the Bengals fell back down to earth in their last game in a surprising 34-31 road loss to the New York Jets. They were facing a backup QB but gave up 414 passing yards and over 500 yards overall and were nearly outgained by nearly 200 yards.
This is the first game of the season between these division rivals and last season the Browns beat the Bengals twice with both games being barnburners. Cincy has covered the spread in 11 of their last 13 games facing Cleveland.
Lot of Pressure on Baker
The Browns are a run first team but they will only go as far as Baker Mayfield takes them. He only ranks 27th in the league in QBR and in the loss to Pittsburgh he passed for 225 yards with no TD and no INT. He has been sacked nine times this season and leads the NFL being sacked 22 times.
The WR corps has some major issues as well for Cleveland. Odell Beckham Jr. has not been utilized and in the loss to Pittsburgh Jarvis Ladry had two late drops that killed drives and also had a fumble.
Nick Chubb came back in the loss to Pittsburgh after missing the previous game. He had rushed for over 100 yards in two in a row before the Steelers game where he only rushed for 61 yards averaging 3.8 yards per carry.
Bake has to get on the same page as his receivers and the Browns needs to get back to running the ball early and often. They will be taking on a Bengals' team whose defense was throttled in their last game. On the season Cincy ranks 23rd in the league in pass defense and a solid seventh in run defense.
Bengals Need to Forget About It
The Bengals need to forget about the last game where their secondary was torched and they gave up over 500 yards. They made it close forcing three turnovers but could not stop Jets' backup QB Mike White.
Joe Burrow (2,215 yards 20 TD 9 INT) has played well as of late, even on the loss to New York and in each of the last three games has three TD and one INT.
Rookie Ja'Marr Chase (786 yards 7 TD) ranks third in the NFL in receiving yards and after a huge three-games he only had 32 receiving yards in the loss to New York. Burrow has other targets, as well with three other players having at least 289 receiving yards.
Joe Mixon (572 yards 5 TD) ranks fourth in the NFL in rushing yards but he only rushed for 33 yards on 14 carries against the Jets.
Cleveland will have to play an all-around solid game on defense in this game and for the season they rank seventh in the league in pass D and third in run D.
The Prediction 
I keep thinking the Browns will get it right but they just have too many issues. The Mayfield contract talk has been a distraction and after the last game OBJ's dad even put up an Instagram post saying Mayfield was missing his son on multiple occasions. The Bengals were flying high until a loss to the Jets last week. I see a close game here and while Cincy may eke out a win I see Mayfield, Chubb, and the Cleveland defense playing well, which is why I am taking them to cover even with all they have going on.
PICK:  Browns +2.5