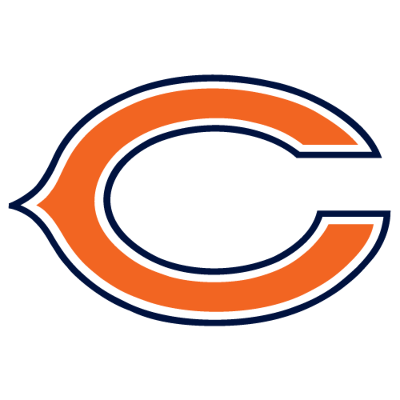 Last season the Bears failed to make the playoffs as a .500 team and while they have talent on both sides of the ball, they also have a lot of question marks.
Odds to win the Super Bowl: +6000
Odds to win the NFC: +2300
Odds to win the NFC North: +550
The Bears gave up on 2017 number 2 pick Mitchell Trubisky and brought in veteran Andy Dalton and traded up in the draft to select Justin Fields with the 11th pick.
Dalton is penciled to be the Week 1 starter, but Chicago is hoping Fields can be the QB of the future, which Trubisky was not.
4th Year for Nagy
Matt Nagy is in his fourth year as the head coach in Chicago and he has a lot of pressure on him this season.
The team has a new offensive coordinator in Bill Lazor and a new defensive coordinator in Sean Desai. Last season the Bears only ranked 22nd in points scored and their once great defense only ranked 14th in points allowed.
Dalton was decent for the Cowboys last season, and he has some weapons in Chicago led by star WR Allen Robinson and a solid young WR duo in Darnell Mooney and Cole Kmet. One main issue for the team heading into the season is the offensive line.
Offensive Line Struggled
They struggled last season to keep their QB upright and while they took OL Teven Jenkins in the second round they did not do much else. Dalton is not a mobile QB and has had injury issues and that is concerning playing behind a suspect line.
David Montgomery rushed for 1,070 yards last season and will lead a backfield along with newcomer Damien Williams, who had a career year with the Chiefs in 2019 but opted out of last season due to COVID-19 concerns.
Defense Trending Downward
The defense has been trending downward since the 2018 season and while the team went out and signed CB Desmond Trufant they spent most of their draft picks for the offensive side of the ball.
Star LB Khalil Mack had a down year with nine sacks last season and the leader of the defense needs to bounce back this season. The LB duo of Roquan Smith and Danny Trevathan each had at least 112 tackles but only combined for five sacks.
CB Desmond Trufant was a solid addition for the secondary, but the team may really miss Kyle Fuller, who was the team's top corner-cover but was released due to salary cap concerns.
The Bears do not have a killer early season schedule, but it is not easy either. However, they may need to get off to a good start, as from Week 6-11, with one bye in that span, they have a killer stretch facing the Packers, Buccaneers, 49ers, Steelers, and Ravens.
Season Outlook
 Will Dalton regain some of his old magic? Will Fields be ready to take over the team this season or will he need time on the bench? Can Mack and the defense get back to being one of the best units in the NFL?
Those are all big questions in the Windy City. The team is talented, but those aforementioned questions need to be answered if the Bears are going to make any noise this season.
They play in the tough NFC North and this season I look for them to be like last season in a pretty good team but not a great one and just like last season they will be watching the playoffs from home.