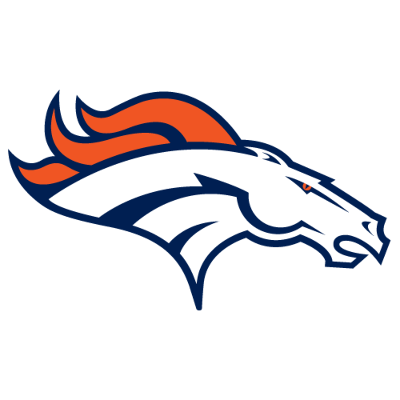 The Broncos have a QB controversy entering the season and play in the killer AFC West, so it may be a long shot for the team to snap their five-year playoff drought.
Odds to win the Super Bowl: +5000
Odds to win the AFC: +2500
Odds to win the AFC West: +700
Last season the Broncos went 5-11 and finished in the basement of the AFC West. The team has high hopes on the defensive side of the ball but can they get good QB play, which has not happened since Peyton Manning retired.
After showing promise as a rookie Drew Lock had a terrible sophomore slump last season where he tied for the league lead with picks and had a league worst 57.3 completion percentage.
The team went out and traded for Teddy Bridgewater, who was up and down last season in his time with Carolina and in his last 10 starts only had nine TD to go with eight INT. Bridgewater may have the edge as the starter but the team still has some faith in Lock.
Upgrades at WR
The team will have a better WR corps with Pro Bowler Courtland Sutton coming back after only playing in one game last season.
He with Jerry Jeudy, who led the Broncos with 856 receiving yards last season, Tim Patrick (6 TD last season), and KJ Hamler give whoever is under center for the team some solid targets. Jeudy had a solid rookie campaign but also led the league in drops, which he has to avoid this season.
With Phillip Lindsay gone Melvin Gordan III is the main back and after a bad start he averaged nearly 5 yards per carry over the last eight games and led the team with 10 TD. He will likely share some snaps with rookie and second round pick Javonte Williams, who may have been a steal.
The offensive line has talent but also suffered a big blow when pricey LT Ja'Wuan James was lost for the season with an Achilles injury.
The defense took a hit last season but that was mainly due to injuries. The team brought back LB Von Miller and S Kareem Jackson, signed S Justin Simmons and DE Shelby Harris to long term deals.
Secondary Upgraded
They upgraded the secondary bringing in a couple of CB free agents in Ronald Darby and Kyle Fuller. Denver also used their first-round pick (#9) overall in CB Patrick Surtain II.
Miller needs to rebound after missing last season and if healthy he and Pro Bowler Bradley Chubb may anchor a strong defensive unit that had issues last season giving up the big play.
Vic Fangio is in his third season at the helm of the Broncos and Pat Shurmer is in his second season as the offensive coordinator. Shurmer needs to get more production from an offense that has not averaged over 20.2 ppg in the last five seasons.
Getting off to a good start will be vital for the Broncos. In their first five games they only face one team that made the playoffs last season, and their first three games are against the Giants, Jaguars, and Jets. After their bye week in Week 11 Denver has their work cut out for them with five division games in their last seven facing the Chiefs and Chargers twice in that span.
Season Outlook
The Broncos have big expectations on defense, but can they find a QB and score points? Big question. I think Lock will rebound and have a pretty good season but pretty good will not cut it in the AFC West. The team will have a better record than last season and be around .500 but the squad will not make the playoffs.