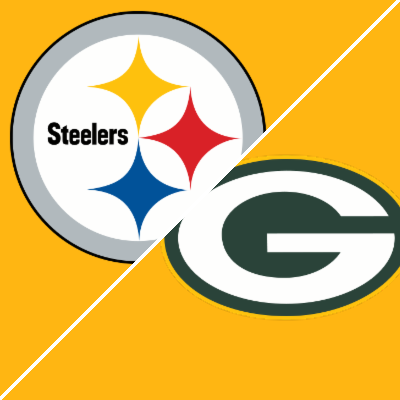 The Steelers have lost two in a row and the head to the frozen tundra to take on a Packers team that has won two in a row.
The Packers are a 6.5-point home favorite with a total of 45.5 and the spread or total have not moved since opening.
After Week 3 the Steelers are 1-2 and 1-2 ATS and the Packers are 2-1 and 2-1 ATS.
In their last game the Steelers dropped their second in a row losing to the Cincinnati Bengals 24-10. After only giving up 16 points in their season-opening win over the Buffalo Bills, Pittsburgh has given up 50 points in their last two games and only scored 27.
After a terrible showing in losing their season-opener the Packers have quieted the critics and won their last two games. In their last game they were out west and beat the San Francisco 49ers 30-28 where Aaron Rodgers showed he is back leading the team to the game-winning drive with a little more than 30 seconds remaining and no timeouts.
These teams have not met since the 2017 season.
Steelers Have Issues
The Steelers have quite a few issues such as a defense that has not looked good in the last two games and a rushing offense that ranks dead last in the league.
Pittsburgh does rank a respectable 13th in the league in passing yards per game but that is a little deceptive. Ben Roethlisberger (801 yards 3 TD and 3 INT) has been picked off three times in his last two games and only ranks 29th in the NFL in QBR. Most of his pass yardage comes on short passes, as he simply cannot go deep anymore, as it looks as if Father Time has caught up with Big Ben.
The Steelers were bad at running the ball last season, which is why they used their first-round draft pick to take Najee Harris. That has not paid off, as he has rushed for 123 yards with no TD averaging 3.1 yards per carry and in the loss to the Bengals in the last game rushed for 40 yards averaging 2.9 yards per carry and half of his yards came on one run.
Harris had 104 receiving yards in the last game and has more receiving yards (149) than rushing yards (123).
Chase Claypool leads the team with 211 receiving yards and JuJu Smith-Schuster only has 13 catches for 118 yards.
The Green Bay defense gave up 298 total yards in their win over the 49ers and played well against the run, so Big Ben may have to do it all for the Steelers to pull off the upset.
The Pack are Back!
It looked as if the Packers would fall to 1-2 going down late in the last game facing the 49ers before Rodgers pulled out some magic. He passed for 261 yards with two TD and in his last two games has six TD and no INT. He has been great in the last two games and after a QBR of 16.2 in the season opener he now ranks ninth in the NFL in QBR.
Star WR Davante Adams leads the team with 309 receiving yards while no other player has more than 76. Still, Rodgers is spreading it around even though Adams is, by far, his top target, with six players with at least 58 receiving yards.
Aaron Jones did not run the ball well in the first two games but in the last one rushed for 82 yards and a TD averaging 4.3 yards per carry and on the season also has 10 catches for 75 yards.
The Pittsburgh defense has not looked good since late last season. The team only has five sacks with T.J. Watt having three of them and while he did not play in the last game due to injury he is listed as probable to go this Sunday.
The Prediction 
The Steelers are 3-7 ATS in their last 10 games overall and the Packers are 5-2 ATS in their last seven games overall.
With this game at Green Bay and with how each team has played as of late I am surprised the Packers are not favored by more than 6.5 points. Rodgers has lit it up in the last two games and the Steelers have been beaten badly in the last two games.
Pittsburgh has an old QB in Big Ben that looks like he is on his last legs and the team ranks dead last in the NFL in rushing yards per game. I would jump on this one, as the Packers will lay a beat down on the Steelers and easily win this game and cover.
PICK:  Packers -6.5