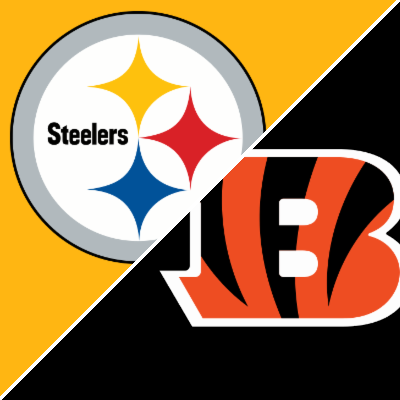 The Bengals ended their two-game skid in their last game and they host a Steelers team that is coming off a tough loss.
The Bengals are a 4.5-point home favorite in this AFC North game with the total sitting at 45. The public has backed Cincy in this division affair, as they opened as a 3.5-point favorite and as of Thursday are a 4.5-point favorite.
After Week 11 the Steelers are 5-4-1 and 4-6 ATS and the Bengals are 6-4 and 5-5 ATS.
The Steelers were out west in their last game and they lost to the L.A. Chargers 41-37. They scored 27 of their 37 points in the fourth quarter and they made it close even though they were outgained 533 yards to 300 yards.
In their last game the Bengals were in Sin City and they looked impressive in a 32-13 win over the Las Vegas Raiders. They only had 10 more overall yards but they played solid run defense, rushed for 159 yards, and forced two turnovers.
These teams played in Week 3 in Pittsburgh where the Bengals beat the Steelers 24-10. However, the Steelers are 16-4-2 in their last 22 road games against Cincy.
Where's The D?
After giving up an average of 18.4 ppg in going unbeaten in five games the Pittsburgh defense was less than stellar in the loss to the Chargers. They gave up 374 passing yards and 159 rushing yards and the 41 points they gave up was, by far, the most of the season.
After missing a game with COVID-19 Ben Roethlisberger was back on the field in the last game passing for 273 yards with three TD and no INT. He is now banged up with a pec injury and while listed as questionable he should go against the Bengals.
Diontae Johnson leads the team with 714 receiving yards and he had over 100 of them in the last game. Chase Claypool has 526 yards and had five catches for 93 yards in the loss to the Chargers.
Najee Harris (685 yards 5 TD) had been playing well for a couple of games but against a silid Chargers' run defense he only rushed for 39 yards averaging 3.3 yards per carry.
Cincy ranks a legit fifth in the NFL in run defense but only 25th in pass defense but they did hold Big Ben in check in the early season win over Pittsburgh.
Back in the Race
The win by the Bengals in their last game was big, as they needed it to keep pace with the Ravens, who they trail by one game in the AFC North. Every win is big from here on in, as they are in a division where every team is over .500.
Joe Burrow (2,645 yards 21 TD 11 INT) had a TD with no INT in the last game where he only passed for 148 yards. He had three TD in three straight games before only one in the last two games where he was sacked eight times.
Ja'Marr Chase (867 yards 8 TD) has had a great rookie season but after over 200 receiving yards in a game he does not have over 49 in the last three games. Still, he leads a good WR corps with three players with at least 446 receiving yards.
Joe Mixon (759 yards 9 TD) has the fourth most rushing yards in the NFL and after failing to rush for over 63 yards in three straight games he had 123 rushing yards in the last one.
Pittsburgh ranks in the middle of the pack in pass defense but only 25th in run defense.
The Prediction 
While the Steelers are 4-1 ATS in their last five road games and the Bengals are 1-4 ATS in their last five home games those trends will not continue.
The Bengals are back on track after a win in their last game while the Steelers are coming off a loss and tied in their previous game. Burrow has been pretty tame in the last couple of games but got a lot of help from the D and Mixon in the last one. I look for Mixon to get a heavy workload and for the Cincy D to keep Big Ben and the Pittsburgh run game in check. That is why the Bengals are the pick to win and cover and sweep the season series against the Steelers.
PICK:  Bengals -4.5