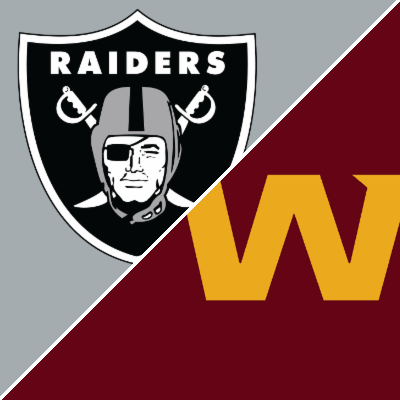 Washington has won three in a row to get back in the playoff race and head to Sin City to face a Raiders team that snapped their losing streak in their last game.
The Raiders are a 2.5-point home favorite in this non-conference game with the total sitting at 49.5. The total has gone up a point and a half since opening but as of Thursday the spread has not changed.
After Week 12 the Football Team are 5-6 and 4-7 ATS and the Raiders are 6-5 and 5-6 ATS.
Washington was at home in their last game beating the Seattle Seahawks 17-15. They stuffed the run and played good defense and while they blew coverage and gave up a 32-yard TD with only 15 seconds left they picked off a Russell Wilson pass on the 2-point conversion to seal the win.
In their last game the Raiders were on the road on Thanksgiving and they beat the Dallas Cowboys 36-33 in OT. The team racked up over 500 yards of total offense, stuffed the run, and were a little fortunate with Dallas being penalized 14 times for 166 yards.
These teams have not met since the 2017 season.
In Washington's last three games their defense has not allowed more than 300 yards.
Taylor Heinicke (2,613 yards 16 TD 10 INT) has not put up huge numbers as of late but in the last three games has five TD and only one pick.
Antonio Gibson (712 yards 5 TD) has rushed for a season high in each of the last two games where he has totaled 205 yards. WR Terry McLaurin (786 receiving yards 5 TD) has been steady and the WR corps has been playing well for Washington in their win streak.
The Football Team turned things around three weeks back in their win over the Buccaneers. In that game and in the two games since their D has gotten back to playing well and the team has tackled well and not been terrible in the red zone.
Washington will be facing a Vegas defense that did give up over 430 yards in the last game and on the season ranks 13th in the NFL against the pass and 25th against the run.
The Raiders have had a tumultuous season to say the least and they had been struggling before their big win over the Cowboys on the road in their last game.
Derek Carr (3,414 yards 17 TD 9 INT) passed for 373 yards with a TD and no INT in the last game after tossing five picks in his previous four games.
Hunter Renfroe went for a season-high 134 yards in the Dallas win and he may have to take on a bigger role with star TE Darren Waller doubtful for the Washington game.
Josh Jacobs (420 yards 6 TD) rushed for 87 yards in the last game after only totaling 53 yards in the previous two games.
Washington's defense had a bad start to the season but they have only given up 18.3 ppg in their three-game win streak. On the season the Football Team ranks fourth in the league in run defense and still only 30th in pass defense.
Washington is 4-1 ATS in their last five games facing a team with a winning record and that trend will continue in Vegas this Sunday.
The Raiders racked up over 500 yards in the win over the Cowboys in their last game but they were aided by several pass interference penalties including one that gave the game-winning field goal. Carr will have a good game but the Raiders will not run the ball well and Washington will force some mistakes. I see a close game in this one and Washington will not only cover but I think they will also get their fourth win in a row.