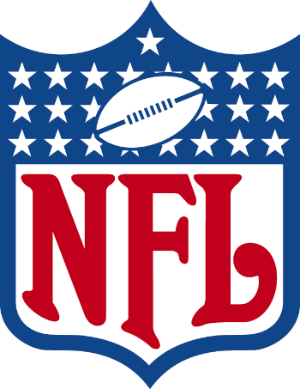 Welcome to our week 16 NFL Picks. Here we'll go game by game and offer a pick on each one. We'd also like to take this opportunity to wish everyone a Happy Holiday season!
Plenty of big games on tap this week. This is the time of year where the cream is supposed to rise to the top. Yet some of those teams fell flat on their faces last week. Dallas comes to mind and quite honestly we expected more from the Bills defense. Meanwhile, teams like the Bengals and 49ers delivered!
Jaguars at Jets – The Jags are everyone's darlings right now but we're not buying in. The Cowboys collapsed last week in a game they were leading 21-7 at the half. The Jags really haven't beaten a good team otherwise and we include the Ravens in that mix. It was only a couple of weeks ago that we saw the Lions destroy this team 40-14. Jets pk
Giants at Vikings – When it comes down to it, neither of these teams is anything special. In fact statistically this game is a toss up. It just so happens that the Vikings are 10-0 in one possession games this year! But they clinched the division last week while the Giants are in must win mode. Teams that HAVE to win often times don't. But in this case, we'll gladly take the points in what figures to be a game decided late. Giants +4.5
Saints at Browns – Chubb questionable. Not much interest in this one. Points figure to be hard to come by here. In which case, the Saints become attractive at +3 or better. Weak call.
Lions at Panthers – Both teams very much still alive which makes this essentially an early playoff game. Our model has the Lions by 10+ which makes this line a bargain. Gotta go with the hot hand. Lions -2.5 -115
Bengals at Patriots – The yards per play line favors the Pats by 4 and our model has them winning by 1. But try and find a Pats win over a quality opponent. You wont. The Bengals ARE a quality opponent. We mentioned at the top of the page the cream rising to the top. We think the Bengals are the cream. Bengals -3
Bills at Bears – Temps are forecasted to be in the single digits for this one. Could be a low scoring game. If so, laying a big number could be risky. But if the Bills are to be taken seriously as we head towards the playoffs, they need to go into Chicago and turn in a dominate performance over a 3-11 opponent. We think they'll do just that. Also a viable teaser option at -1.5. Bills -8.5
Texans at Titans – Let's see. The Texans lost to the Cowboys by 4 and then took the Chiefs to OT in consecutive weeks. Now they get a Titans team that quite frankly isn't very good and will likely be without their starting QB as Tannehill is doubtful. The UNDER may be worth a peek here. Texans +4.5
Seahawks at Chiefs – The Seahawks are still alive at 7-7 however they have dropped 4 of their last 5 games with their lone win coming against the Rams. That doesn't exactly inspire confidence. But the Chiefs have just 3 wins by more than 10 points all year. Seahawks +10.5
Falcons at Ravens – Not much value in playing the Falcons with a rookie QB against the Ravens defense. We like the under here and that would be the case regardless of the QB's for both teams. Lamar Jackson still questionable. UNDER 37.5
Commanders at 49ers – We mentioned the cream rising to the top and the 49ers are one of the teams we were referring to. They rank #3 in the NFL in yards per play differential and using yards per point to rank the defense they are #1 with a number of 19.1. Also using yards per point to rank, the Commanders offense is 29th in the NFL. The 49ers should dominate here. As for Purdy, you could plug a lot of QB's into this 49ers offense and get the same results. Purdy can get the job done and then some. 49ers -7
Eagles at Cowboys – Latest word out of Philly is that Jalen Huts may play. Either way, it takes a team with talent up and down the lineup to be 13-1 in the NFL as the Eagles are. No reason they can't win on the road in Dallas or at worst, keep it extra close as the Cowboys try and bounce back from an epic collapse last week. Eagles +5
Riders at Steelers – I don't know how you go against the Steelers here. The 50th anniversary of the immaculate reception. Festivities planned.  A ceremony planned to retire Franco Harris' number. Then Franco Harris passes away a couple of days before. On Christmas Eve no less. Steelers -2.5
Packers at Dolphins – The Dolphins really got the short end of the stick as far as scheduling goes having just played 3 straight road games. Two of those on the West coast where they stayed over and one up in frozen Buffalo in a game they almost won. Now they're back home against a Packers team that's suddenly in the mix. Go figure. But the Packers still aren't very good. They can't score. Miami can. And they will. Enough to win and cover the small spot. Dolphins -3.5
Broncos at Rams – A good game to fall asleep to on the couch after Christmas dinner. Does anyone care? Broncos -2.5
Bucs at Cardinals – Bucs don't deserve to be favored by a TD over anyone. 3rd string QB Trace McSorely gets the start for the Cards. Imagine if he beats Brady? Could happen. Cardinals +8
Chargers at Colts – Nick Foles gets the start for the Colts. How do you come back mentally from being on the wrong end of the biggest comeback in NFL history? Oh, and that was preceded by giving up 33 4th quarter points to the Cowboys! Chargers -4