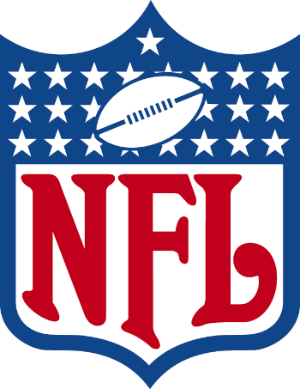 The past few weeks we've had a selection for every game on the board in the NFL. Unfortunately we ran out of time this week!
So we decided to post the predictions from our model. There are two predictions below. One using data from the entire season and the other using data from only the last 4 games.
Each week the model gets more accurate. It can help you handicap sides, totals, teams totals and more.
If interested in receiving for the rest of the season along with the college predictions, at a discounted price, shoot an email to [email protected]
College scores for next week are ready!
Good Luck this week!
 1st score using full season data
 2nd score using last 4 games data
 3rd score using last 7 games data
  
   
  
Baltimore                 -1.5          24           
Tampa Bay                 43.5          15
  
Baltimore                 -1.5          23           
Tampa Bay                 43.5          10
  
  
  
Denver                    39.5          12   NEUTRAL 
Jacksonville              -4.0          16
  
Denver                    39.5          12   NEUTRAL 
Jacksonville              -4.0          11
  
  
  
Chicago                   42.5           9           
Dallas                   -10.0          19
  
Chicago                   42.5          11           
Dallas                   -10.0          18
  
  
  
Las Vegas                 -2.0          30           
New Orleans               47.5          30
  
Las Vegas                 -2.0          45           
New Orleans               47.5          39
  
  
  
Carolina                  40.5          17           
Atlanta                   -6.0          24
  
Carolina                  40.5          11           
Atlanta                   -6.0          24
  
  
  
Pittsburgh                43.0          14           
Philadelphia             -10.0          22
  
Pittsburgh                43.0          10           
Philadelphia             -10.0          22
  
  
  
Miami                     -3.0          34           
Detroit                   52.0          22
  
Miami                     -3.0          23           
Detroit                   52.0          19
  
  
  
Arizona                   47.5          19           
Minnesota                 -3.5          26
  
Arizona                   47.5          21           
Minnesota                 -3.5          28
  
  
  
New England               -1.5          16           
NY Jets                   41.5          24
  
New England               -1.5          10           
NY Jets                   41.5          24
  
  
  
Tennessee                 -4.0          22           
Houston                   41.0          15
  
Tennessee                 -4.0          19           
Houston                   41.0          16
  
  
  
NY Giants                 46.5          30           
Seattle                   -3.0          18
  
NY Giants                 46.5          35           
Seattle                   -3.0          19
  
  
  
Washington                41.5          15           
Indianapolis              -4.0          17
  
Washington                41.5          12           
Indianapolis              -4.0          15
  
  
  
San Francisco             -2.0          14           
LA Rams                   40.5          19
  
San Francisco             -2.0          19           
LA Rams                   40.5          19
  
  
  
Green Bay                 47.5           9           
Buffalo                  -11.5          30
  
Green Bay                 47.5           8           
Buffalo                  -11.5          38
  
  
  
Cincinnati                -3.0          30           
Cleveland                 47.5          19
  
Cincinnati                -3.0          34           
Cleveland                 47.5          21