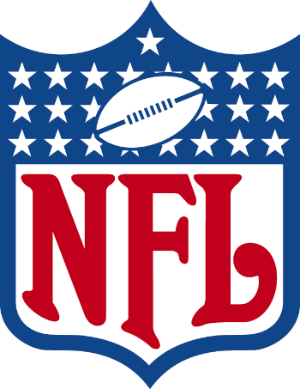 The following are score predictions from our model. There are 3 sets of predictions using different time frame parameters.
Early in the season we use a mix of data from last year and the current season. It takes 4 weeks for there to be enough current season data. From that point on and each week thereafter, the predictions become amazingly accurate.
We're taking this opportunity to show you the format so you can get a look at what subscribers get each week for just $99.
These predictions are fantastic to use for sides, totals and team totals. Have a look, and good luck this week.
Additional information and a subscription link can be found here: https://www.bettorsworld.com/score-predictions/
 1st score using full season data
 2nd score using last 4 games data
 3rd score using last 7 games data
  
  
  
LA Chargers               54.5          24           
Kansas City               -3.5          37
  
LA Chargers               54.5          26           
Kansas City               -3.5          62
  
LA Chargers               54.5          25           
Kansas City               -3.5          55
  
  
  
Miami                     54.5          18           
Baltimore                 -4.0          23
  
Miami                     54.5          27           
Baltimore                 -4.0          13
  
Miami                     54.5          18           
Baltimore                 -4.0          13
  
  
  
NY Jets                   41.5          16           
Cleveland                 -6.5          28
  
NY Jets                   41.5          15           
Cleveland                 -6.5          27
  
NY Jets                   41.5          15           
Cleveland                 -6.5          21
  
  
  
Washington                46.5          24           
Detroit                   -1.0          21
  
Washington                46.5          18           
Detroit                   -1.0          44
  
Washington                46.5          18           
Detroit                   -1.0          26
  
  
  
Indianapolis              -4.0          30           
Jacksonville              45.5          15
  
Indianapolis              -4.0          47           
Jacksonville              45.5          10
  
Indianapolis              -4.0          42           
Jacksonville              45.5           9
  
  
  
Tampa Bay                 -2.5          24           
New Orleans               47.0          20
  
Tampa Bay                 -2.5          17           
New Orleans               47.0          10
  
Tampa Bay                 -2.5          21           
New Orleans               47.0          14
  
  
  
Carolina                  42.5          17           
NY Giants                 -2.5          20
  
Carolina                  42.5          18           
NY Giants                 -2.5          15
  
Carolina                  42.5          17           
NY Giants                 -2.5          18
  
  
  
New England                0.0          25           
Pittsburgh                41.0          19
  
New England                0.0          21           
Pittsburgh                41.0          26
  
New England                0.0          26           
Pittsburgh                41.0          17
  
  
  
Atlanta                   47.5          15           
LA Rams                  -11.0          35
  
Atlanta                   47.5          12           
LA Rams                  -11.0          28
  
Atlanta                   47.5          11           
LA Rams                  -11.0          32
  
  
  
Seattle                   42.5          16           
San Francisco             -9.0          23
  
Seattle                   42.5          10           
San Francisco             -9.0          14
  
Seattle                   42.5          12           
San Francisco             -9.0          20
  
  
  
Cincinnati                51.0          19           
Dallas                    -2.5          31
  
Cincinnati                51.0          18           
Dallas                    -2.5          26
  
Cincinnati                51.0          21           
Dallas                    -2.5          22
  
  
  
Houston                   43.5          12           
Denver                   -10.0          22
  
Houston                   43.5          20           
Denver                   -10.0          14
  
Houston                   43.5          12           
Denver                   -10.0          22
  
  
  
Arizona                   51.5          24           
Las Vegas                 -3.5          24
  
Arizona                   51.5          18           
Las Vegas                 -3.5          21
  
Arizona                   51.5          19           
Las Vegas                 -3.5          26
  
  
  
Chicago                   44.5          15           
Green Bay                 -9.0          25
  
Chicago                   44.5          13           
Green Bay                 -9.0          12
  
Chicago                   44.5          20           
Green Bay                 -9.0          27
  
  
  
Tennessee                 49.5          16           
Buffalo                  -10.0          32
  
Tennessee                 49.5          11           
Buffalo                  -10.0          48
  
Tennessee                 49.5           8           
Buffalo                  -10.0          41
  
  
  
Minnesota                 49.5          24           
Philadelphia              -3.0          29
  
Minnesota                 49.5          22           
Philadelphia              -3.0          20
  
Minnesota                 49.5          28           
Philadelphia              -3.0          26