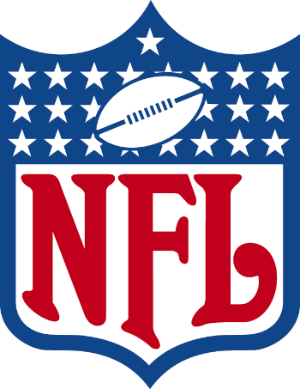 Here we'll take a look at all of the NFL week 13 action and offer a pick for each game. It's a great time of year with just about every game having playoff implications. It's also the time of year that we can spend more time on the NFL with the college season coming to a close.
Jets at Vikings – We won't go as far as to call the Vikings a paper tiger but they keep squeaking by. Our numbers here have this game anywhere from a toss up to the Jets winning outright. The Yards Per Play line for this one is the Jets by 6. Jets +3
Broncos at Ravens – Ravens would be a good choice to use in teasers this week. We're never a fan of laying over a TD in an NFL game but that's the only way to look here. Broncos offense remains pathetic. Speaking of which, we'll play this game under the total. UNDER 40
Steelers at Falcons – Good game between two mediocre teams. Just about every game from here forward is a playoff game. Until teams are eliminated. The Falcons are very much alive in the weak NFC South (tied for 1st with Bucs). Steelers are mathematically alive but have virtually no chance. Slightest of edges here to the Falcons who own the better offense. Falcons PK
Titans at Eagles – Good one here between two playoff teams. Using our model with full season data the Eagles come up as an 8 point winner. However, when we run this game using data from just the last 7 games it's a narrow 18-17 win for the Eagles. Current form is key. Worth noting that the Titans have beaten some pretty bad teams this year. But other than getting blown out by Buffalo, their losses to good teams were close. Titans +5
Jaguars at Lions – In toss up game we prefer the team that generally has no problem finding the end zone. Our numbers agree and have the Lions by double digits. Lions PK
Commanders at Giants – Just like the old days. Giants and the then Redskins late season meetings with playoffs on the line. Teams seem to be going in opposite directions with Washington starting 1-4 but winning 6 of last 7 while the Giants started 6-1 and have dropped 3 of 4. This one should be tight making the Giants a viable teaser option at +8 capturing the key numbers in the process.
Browns vs. Texans – Our numbers like the Browns to cover WITHOUT Watson. So it really comes down to how much rust the QB has. Pretty much everyone beats the Texans by more than the current line of -8 so see no reason the Browns won't follow suit even with a Rusty Watson. Another good teaser option at -2. Browns -8
Packers at Bears – A couple of teams just playing out the season. Our model has this as a coin flip so we'll back the home dog here. Just not for real money! Bears +3.5
Seahawks vs. Rams – Seattle in battle with 49ers for 1st in the NFC West while the Rams are toast. So many injuries for the Rams including Stafford and Kupp. Once again Seattle a viable teaser option at -1. Seahawks -7
Dolphins at 49ers – Good one here but the Dolphins could be without two starters from the offensive line. That's trouble against this 49ers defense. Speaking of defense, the Dolphins don't have one. 49ers -4
Chargers at Raiders – The Chargers season is on life support but they are sill in the hunt. A win here sets up a big prime time meaningful showdown with the Dolphins next Sunday night. We have the game a toss up so once again we have a very viable teaser option with the Chargers +8.5 in what figures to be a tight one with their season on the line.
Chiefs at Bengals – Bengals seem to have the Chiefs number. Since a 0-2 start the Bengals have won 7 of their last 9. This one has all the makings of a playoff game. Perhaps a look ahead? You're likely tired of hearing this by now but…..the Bengals are worth considering for your teasers at +8.5. We also think they can pull the upset. Bengals +2.5
Colts at Cowboys – Surprised they kept this one for the Sunday nighter. But, I guess it is "America's Team". The Cowboys should dominate this one. Colts have no offense. Cowboys one of the best D's. Cowboys -10
Saints at Bucs – Huge NFC South game between two teams with losing records that aren't very good. But the division is up for grabs. Rather than getting involved with a side here we'll look to the total as points figure to be at a premium in this one. UNDER 41