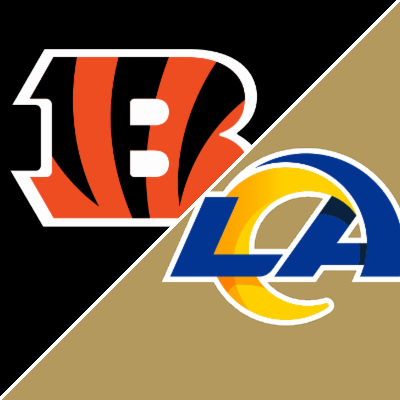 The Los Angeles Rams will take on the Cincinnati Bengals in Super Bowl 56 on Sunday, February 13th with kickoff set for 630 pm EST. The Rams are favored by -4 at betonline with a total of 48.5.
The Super Bowl will likely have a hard time living up to expectations after what was without a doubt the best NFL playoffs that I have witnessed in my 50+ years of watching this league. But hey, who knows. There are many indications that this game will be tight.
We'll take a look at a few stats below along with the predictions from our model. We'll then weigh in with a selection at the very end.
Yards Per Play
Had you used the yards per play stat as your only method of handicapping the 2021-2022 NFL playoffs and you bet any game where there was a significant difference between two teams, your record would be a nice 7-1 against the spread. The loss was the Bills against the Chiefs and we all know that woulda, coulda, shoulda won.
Last week, there were no significant differences. This week however, there is. The Rams yards per play differential is +0.8. The Bengals number is +0.2. Edge to the Rams.
There's a formula to make a line using this stat. When doing so, the Rams come up as a -4 point favorite on a neutral field. Most would agree there's no home field edge for the Rams here, so, right on the number. But again, that 7-1 mark is worth mentioning.
Yards Per Point
Yards per point is another stat bettors like to use. We'll take a look below at those numbers both season to date and for only the last 7 games.
Full Season – off/def
| | | |
| --- | --- | --- |
| CIN | 13.5 | 16.3 |
| LAR | 13.8 | 15.7 |
Last 7 Games Only – off/def
| | | |
| --- | --- | --- |
| CIN | 13.7 | 17.8 |
| LAR | 14 | 17.8 |
Looking at the full season yards per point numbers, neither team really stands out. Both teams have good offensive numbers, above average, though neither was the best in the NFL. The Bengals were 6th and the Rams 7th.
Defensively the Bengals ranked 6th and the Rams ranked 13th. Neither stands out but at the same time, no team in the NFL stood out did either this year, defensively.
Looking at the yards per point numbers from just the last 7 games is interesting because we see that both teams improved defensively but not much changed offensively.
Using the yards per point numbers do get a number on this game, it would come up as a dead even game on a neutral field.
Our Model Says…
Cincinnati                49.5          24   
LA Rams                   -4.0          27 full season data
  
Cincinnati                49.5          16   
LA Rams                   -4.0          28 last 4 games data
  
Cincinnati                49.5          20   
LA Rams                   -4.0          24 last 7 games data
  
Something to keep in mind when looking at the models predictions. The games were run through the model as if this were a neutral field. No home field edge has been given to the Rams. We don't think there is one. However, if you felt  differently, a couple of points for playing at home would make the Rams the unanimous choice against the spread.
Either way, the biggest edge for the Rams comes when only considering the last 4 games stats, predicting a 28-16 Rams win.
Our Pick
It's interesting to note that all of the above metrics predict a close game (with the exception of the model using last 4 games) but they all also have the Rams coming out on top.
I don't have the exact stats handy as I write this but if you simply concentrated on picking the straight up winner in the Super Bowl, you'd also have covered the spread at an extraordinarily high clip.
Without any doubt though, the Bengals are a live dog. Sure, there are arguments that the Bengals offensive line will not be able to handle the Rams pass rush. But the Bengals coaches have two weeks to figure out a game plan. They'll have something in place to combat that. Maybe it works, maybe it doesn't, but don't assume they'll just go in and let the chips fall where they may.
Speaking of coaches, I realize Taylor is from the McVay coaching tree, but after watching all of the mistakes McVay made in these playoffs, particularly in the championship game, I'd be more confident in him screwing the game up than Taylor!
As for this game, just about every single playoff game this year came down to the last play. For that matter, so many NFL games week in and week out come down to the last drive. I see no reason for that not to happen here.
Sure, often times teams extend margins in these Super Bowls. A lot of that has to do with preparation and one team handling the week off better than the other. Edge perhaps to the Rams here for having been here in 2019 but we won't let that scare us off.
A small play for us here on the Bengals.
Bengals +4.5