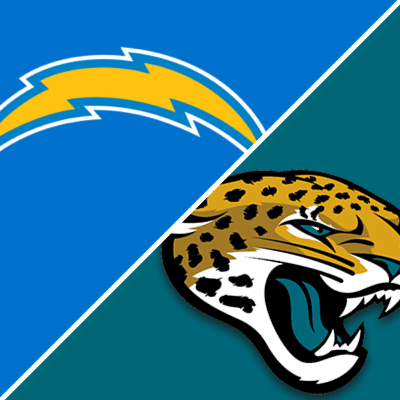 The Jaguars will host the Chargers as +2 point underdogs on Saturday night with kick off set for 8:15 pm EST. The current total for the game is 47.5.
As you might expect, both teams come in having won down the stretch. The Jags are winners of 5 straight and 6 of the last 7 while the Chargers are winners of 5 of their last 7.
The game also is a matchup between two of the leagues future star QB's in Justin Herbert and Trevor Lawrence.
Let's take a quick look at each teams yards per point numbers over the last 7 games.
Chargers – Offense 15.7 Defense 17.4
Jaguars – Offense 13  Defense 16.7
So  2.7 point edge offensively for the Jags and a slight edge of less than a point defensively for the Chargers.
Now let's take a look at three score predictions from our model using three different time frame parameters.
Score Prediction Model
LA Chargers               -2.0          19           
Jacksonville              47.5          24 full season data
  
LA Chargers               -2.0           6           
Jacksonville              47.5          19 last 4 games data
  
LA Chargers               -2.0          15           
Jacksonville              47.5          28 last 7 games data
Here we see an across the board sweep for the Jags. When using data from the entire season we see a predicted 5 point win for the Jags and then using more recent data we see the margin extended.
Perhaps what stands out even more than a Jags win is the total. All 3 predictions come in well under the current posted total of 47.5 and the yards per point numbers above show good defensive play over the last 7 games.
Our Picks
Here are a few recommendations on how to possibly play this game based on our numbers above.
Using the Jags in a teaser would be optimal. Unfortunately the line on the other game we'd use has gotten away from us as the Bengals have gone from -7 to as high as -9 as of this writing. But using the Bengals in a 6.5 point teaser and getting their number to -2 or -2.5 should work nicely with the Jags +8.5 or +8.
Under the total looks to have some value as well. We're banking on these defenses showing up and based on the more recent results that looks to be probable.
Lastly, we like the Jags here to win this game. Trevor Lawrence wasn't at his best last week and we'd expect a much better performance. Overthrowing the receiver in the end zone and fumbling in the red zone cost the Jags at least 10 points last week. The margin could have been larger. Home field, better offense, good defense. Jags.
Jags/Chargers UNDER 47.5
Jags +8.5 in a teaser with the Bengals
Jags +2.5 or ML +120 or better (we see +130)