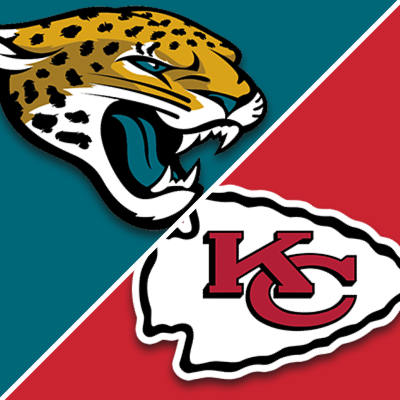 We get the divisional round of the NFL playoffs started on Saturday with the Chiefs hosting the Jaguars. The Chiefs are currently favored by -8.5 with a total of 53. The winner advances to the AFC championship which could mean a neutral site game if it's the Chiefs.
These two teams met back in mid November with the Chiefs winning at home by a score of 27-17. In that game the Chiefs won the yardage battle 486/315, the yards per play battle 7.8/5.2 and the 1st down battle 26/17. The Chiefs also sacked Lawrence 5 times while the Jags couldn't get to Mahomes.
Of course at that time the Jaguars were a 3-6 team on their way to 3-7. They got their season turned around and have gone 7-1 since then. That 7-1 obviously includes one playoff game and their final game of the season which was for all intents and purposes was a playoff game.
Yards Per Play Line
One simple stat virtually all NFL handicappers use is yards per play. Football is a simple game. Gain more yards on your your opponents than they do on you and you'll likely also score more points than them.
It should come as no surprise that the Chiefs are #1 of all playoff teams with a +1.3 yards per play differential. The Jags differential is +0.3. There's a simple mathematical calculation you can do to come up with a line on any game using yards per play. Doing so for this game and taking into account home field, the Chiefs come up as an -8.5 point favorite. Right on the current number.
Here's a look at the yards per point numbers over the last 7 games for each team.
Jaguars – offense 13.1  defense 15.7   
Chiefs   – offense 13.9  defense 15.3
Note that over the last 7 games, the Jags ypp numbers are a tad better than the Chiefs on both sides of the ball.
Here are those same ypp numbers only this time it's the Jags road numbers and the Chiefs home numbers over the full season.
Jaguars – offense 14.1  defense 16.9   
Chiefs   – offense 15.8  defense 16.8
Once again, Jags numbers on the road a tad better than the Chiefs at home.
Next let's take a look at 3 score predictions from our model over different time frames.
Score Prediction Model
Jacksonville              52.0          22           
Kansas City               -8.5          28 Full season data
  
Jacksonville              52.0          16           
Kansas City               -8.5          22 Last 4 games data
  
Jacksonville              52.0          25           
Kansas City               -8.5          24 Last 7 games data
All three score predictions show a Jaguars cover. The prediction using the last 7 games shows a straight up Jaguars win. Not really a surprise as that encompasses the great stretch run Jacksonville had.
Also note that the last two divisional round playoff games the Chiefs hosted, last year and the year before, the margins were by 6 over the Bills and 5 over the Browns.
That goes along with the Chiefs this season having 10 games decided by a TD or less. This isn't a team that goes out and steam rolls opponents week after week.
One Caveat
There is a caveat though for those considering Jacksonville this week and it's likely enough to make us tread lightly in this spot. Trevor Lawrence.
It's a big spot for Lawrence. The kids a great QB and we think he'll be around for many years, likely winning playoff games and probably a Super Bowl. But there can be times when the moment can be too big, too soon, for a young QB.
Sure, Mahomes did it and of course Joe Burrow, but should we just expect it? Probably not. Especially after his shaky first half last week against the Chargers.
Consider the edges KC has here. Home field, which is magnified and louder than ever this time of year. Mahomes and his experience over Lawrence. Then the fact that the first time around KC got to Lawrence 5 times while Mahones was untouched.
The numbers suggest the Jags have a heck of a chance to cover the number here. The gut says be careful because this is a tall order for a young QB who couldn't win a game during his first season and a half.
After decades of watching these NFL playoff games, the gut deserves some respect. We'll knock this play down to a 1/2 unit as a result.
Jaguars +8.5