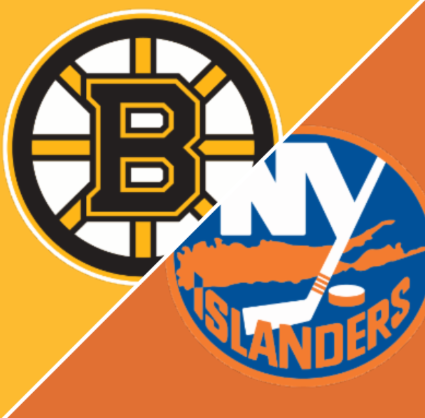 Boston Bruins (39-18-9) at New York Islanders (39-20-8)
The Islanders are up 3-2 in this series after winning the last two games and can close it out on home ice with a win in Game 6. This East Division Finals series can be seen on NBCSN.
Even down 3-2 in the series and on the road Bruins are the betting favorite at -135 with the Islanders posted at +115 and a total of five goals.
The Bruins have their back against the wall in this series after losing the last two games where they gave up nine goals. They have lost three of the last four games after taking Game 1 and in the 5-4 loss to New York in Game 5 Boston head coach Bruce Cassidy was very critical of the officials.
The Islanders are sitting pretty up 3-2 in this series and at home where in the last game beat Boston 4-1. The team only ranked 21st in the league in the regular season in goals per game (2.71) but in this series are averaging 3.2 goals per game.
New York has five of their last seven home games as an underdog. Not only that, but they have won five of their last six games facing the Bruins on home ice.
Play Some Defense
After taking a 2-1 series lead only giving up one goal in the Game 3 win the Bruins' defense has fallen apart in the last two games giving up nine goals.
In the 5-4 Game 5 loss the Bruins were down 5-2 in the third period and scored two more goals but could not cap the comeback. David Pastrnak scored twice in the losing effort and Brad Marchand and David Krejci also lit the lamp.
The Bruins lost Game 5 even though they outshot New York 44-19. Boston had twice as many penalty minutes (8-4) and they need to avoid the penalty box, as in the last game they gave up three power play goals.
Tuukka Rask (15-5-2 2.28 GAA regular season) was yanked in Game 5 due to injury concerns and he did not play well allowing four goals on only 16 shots. Jeremy Swayman (7-3 1.50 GAA regular season) came in in his first appearance in the playoffs an allowed one goal on three shots and he will get the call if Rask cannot go.
Rask had only given up three goals in his previous two starts but he has given up four goals in two of his last four starts. In the playoffs he has a GAA of 2.20.
Pastrnak ranks second in the playoffs in points. (14) and goals (7) and since his hat trick in Game 1 he has two goals, both in the last game, and two assists over the last four games. Marchand has six goals and 10 points in the playoffs, and he has three goals and three assists over the last four games.
Dealing with the Barrage
The Islanders won Game 5 even though they were outshot 44-19 and it was only the second time in team history that they won a playoff game when getting outshot by 25 or more.
Five different Islanders lit the lamp in Game 5, Mathew Barzal, Jordan Eberle, and Kyle Palmieri all scored on the power play, and Anthony Beauvillier and Noah Dobson each had two assists.
Semyon Varlamov 19-11-4 2.04 regular season) allowed four goals on 44 shots and he had only allowed three goals in his previous two starts. He has started four of five games in this series with a GAA of 2.72. I would think he would get the call against in Game 5, as Ilya Sorokin (13-6-3 2.17 GAA) gave up four goals in his lone start in this series, which was a New York loss.
Anthony Beauvillier leads the Islander with 11 points (4 goals 7 assists) in the playoffs and he had not registered a point in two games before two assists in the last game. Barzal and Palmieri have combined for nine post-season goals and they have each scored a goal in each of the last two games.
Prediction
While the Islanders have won the last two games of this series scoring nine goals and are at home they are still the betting underdog. On top of that Rask may be an injury concern and while I think he will start he may not be 100%. New York is playing with a ton of confidence and they are back at home where in the last game there beat Boston 4-1. I see a closer game this time around but the Islanders will play good D and their attack will stay in form, which is why they will win and close out the series.
 PICK: Islanders +115