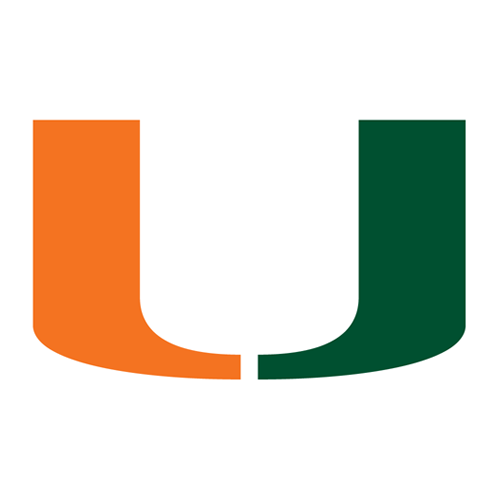 Despite a new coach and player loss too attrition, early betting money has favored the Miami Hurricanes going Over 8.5 wins in 2019-2020.
Miami looked to be back on track in 2017, finishing with 10 wins, but it ended up being a mirage that resulted in Mark Richt retiring after last season's 7-6 record.
Former defensive coordinator Manny Diaz takes his place with a return to relevance the ultimate goal. That return will likely take a year or so unless the Hurricanes can figure out their quarterback situation.
3 QB's Fight for Starting Role
Former Central Michigan head coach and Alabama QBs coach Dan Enos takes over for an offense that managed 28.8 points per game last year, a surprisingly high total considering they failed to surpass 24 points in six of the final seven games.
The biggest question is at quarterback with three guys likely fighting for the job until the first game. N'Kosi Perry took the job halfway through last year, yet only managed 5.7 yards per attempt. He'll compete with freshman Jarren Williams and Ohio State transfer Tate Martell to start in the opener against Florida.
The other question for the offense is the line, which returns only two starters and could have trouble early if the younger guys aren't ready to go.
The good news is that the skill positions are set with running back DeeJay Dallas (617 yards, 6 TDs) headed for a bigger role, while Buffalo transfer K.J. Osborn joins Jeff Thomas (563 yards) and Brevin Jordan at receiver.
Defense Among the Best in Nation
Keeping Miami competitive is Diaz's defense, which hasn't been an issue the last couple years. In fact, his group was one of the best in the country last season, allowing just 268 yards and 18.2 points per contest.
Those numbers will be hard to beat, but they should be close with plenty of talent still around to go with numerous transfers from schools like UCLA and USC.
Ends Jonathan Garvin and Scott Patchan can be nuisances every game, while linebacker is stocked with seniority in Michael Pinckney, Shaquille Quarterman, Zach McCloud and Romeo Finley. Those guys are the strength of the defense and should make this group elite once again.
The secondary has a few new faces, but corner Trajan Bandy has a future in the NFL and there are some breakout candidates opposite him and at safety.
This defense feasts on forcing turnovers and making plays in the backfield, and that'll be the case again.
4 of Last 5 Games on the Road
Miami probably won't run out to 10 wins, but this team is expected to be one of the best in the Coastal division. The schedule is also extremely comforting for Diaz in his first season at the helm with only five true road games.
Playing Florida (opened +9.5) in the opener will be difficult, but the 'Canes should win their other three non-conference games and at least four more in the ACC.
They get a run of five straight home games following the early trip to UNC. If they beat the Heels, this team could be looking at a 6-1 record before closing the campaign with four of five on the road.
Even then, none of those road games are overly difficult with Pitt and Duke often a toss up and FSU still in somewhat of a rebuilding mode.
If the new quarterback is simply mediocre, that would be enough for this team to hit eight wins and probably more. If the QB is better than expected, it wouldn't be surprising if the Hurricanes won nine or 10 games in the regular season thanks to another dominant defense.
Miami Opens 8/24 vs. Florida. Here is our Gators Preview
2019 Miami Hurricanes Football Schedule
Aug. 24 vs. Florida (Camping World Stadium, Orlando)
Sept. 7 at North Carolina
Sept. 14 vs. Bethune-Cookman
Sept. 21 vs. Central Michigan
Oct. 5 vs. Virginia Tech
Oct. 11 vs. Virginia
Oct. 19 vs. Georgia Tech
Oct. 26 at Pittsburgh
Nov. 2 at Florida State
Nov. 9 vs. Louisville
Nov. 23 at Florida International
Nov. 30 at Duke