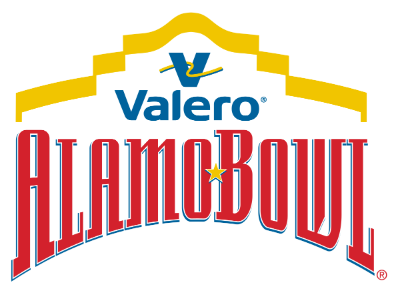 The season didn't go as planned for either team in the Alamo Bowl, but they at least have a chance to end on a good note. Utah, who was the more consistent team, was an early -7 point favorite with an over/under of 55 for the game in San Antonio.
This is almost a road game for Utah, but that may not matter if it controls both lines of scrimmage as expected. The Utes slipped up against USC and Oregon, but otherwise dominated the Pac-12 all season. They were in line for a spot in the CFP and then they weren't.
It was a little different for Texas, who had to face LSU in its second game. That looks like a great loss in hindsight, but losing three of the last five games in the regular season isn't as hot.
The Longhorns battled injuries and inexperience throughout the year and they often didn't have enough, as seen in the close win against Kansas at home in the middle of the season.
Utah was a better team on both sides of the ball and while some of that has to do with playing in the Pac-12, Texas didn't stop anyone defensively.
The Longhorns maybe looked a little better late in the year, but they gave up close to 450 yards and 30 points per game. Most of those yards came through the air as they allowed 306.4 passing yards per contest on 8.0 yards per pass.
That may not be Utah's strong suit, but it has the tools to carve up the Texas defense anyway it wants. Running back Zack Moss is who the Utes rely on after he posted 1,359 yards and 15 touchdowns on 6.2 yards per carry.
Even in the loss to Oregon, he had success going for 113 yards. The good news is that in the unlikely even he doesn't find room in this matchup, quarterback Tyler Huntley can carve up the defense with his arm.
Huntley also helps out in the ground game, but he's improved greatly through the air this season, completing 73.7% of his passes on 10.7 yards per attempt for 18 touchdowns and four interceptions.
The other problem for Texas is that Utah's defense is probably just as good as Baylor's. In their second to last game against the Bears, the Longhorns lost 24-10 and outside of a 68-yard run, had trouble moving the ball all game.
That's the problem Utah presents, allowing 13.2 points per game, 5.8 yards per pass and 2.7 yards per rush. Yes, Oregon ran through this defense in the Pac-12 title game, but that was a bit of a fluke and Texas doesn't have that good of a rush offense anyway.
The Longhorns thrived against weaker Big 12 defenses, but they were slightly all over the place in most matchups. That's because they didn't have a consistent ground game as top running back Keaontay Ingram was eventually benched for Roschon Johnson late in the season.
Of course, this is still a dynamic offense behind Sam Ehlinger who ran for 770 yards if you take away sacks, though he was also lethal through the air with 29 touchdowns and nine interceptions on 7.9 yards per attempt. Top receiver Devin Duvernay should be good to go with a shoulder injury, as well as oft-injured Collin Johnson. 
While Utah was more consistent throughout the season, Texas has the offense to put points on the board when healthy, especially if Collin Johnson is back to 100%. Then again, Texas was bad defensively all year, so if the Utes can score behind Huntley, that could eventually be too much to overcome.
Utah is 8-1 ATS in its last nine games overall and 4-0 in its last four against the Big 12. The under has hit in Texas's last four bowl games and the Longhorns are 7-1 ATS in their last eight neutral-site games as an underdog.
Our Pick – As good as the Texas offense way, when it faced a defense with some resistance, it sputtered a bit as seen when they faced Iowa State and Baylor and were held to 21 and 10 respectively.
Our model has Utah limiting Texas to 20 points or less while reaching the 30 point mark themselves.
There's lots of talk about Utah perhaps not being "up" for this game as a result of missing out on the playoffs and the Rose Bowl. But we don't think that will be the case.
In fact, we think Utah making this a statement game is more likely. The last time Kyle Whittingham and his Utah Utes faced such a storied program in a bowl game was the 2009 Sugar Bowl against 12-2 Alabama. The result? A 31-17 Utah win. A statement.
Utah -7