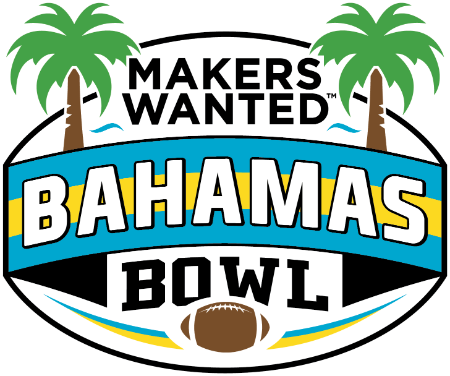 Bowl season is here and the Bowls can be the most profitable time of year for sports bettors. Buffalo and Charlotte get things started with the Bahamas Bowl. Coming out of the MAC, the Bulls are -6.5 point favorites with an over/under of 58.
Buffalo had hopes of reaching the MAC title game, but a slow start did them in before winning five of the final six.
Four of its five losses came on the road with the worst two coming early at Penn State and Liberty. Towards the end of the season, the Bulls won matchups on both sides of the ball with their two best wins coming against Temple and Central Michigan. 
It was a similar situation for Charlotte, though it didn't have many preseason expectations and is only in this spot because it won its final five games.
Its best win of the season came late against Marshall with no other wins against teams with winning records. Of course, neither one of these teams lost to a team with a losing record, so at least they're consistent.
Both offenses have a bit of potency, but Charlotte's defensive issues could be what stands out in this matchup. The 49ers figured some things out late in the year, but outside of that Marshall win, they didn't have much competition. They allowed 190.8 rushing yards per contest and 4.9 yards per carry, which could be a major problem in this game.
Buffalo is all about the run as it has two running backs with more than 200 carries and 1,000 yards. Jaret Patterson closed the season getting close to 30 carries per game, as he and Kevin Marks combined for 2,634 yards and 25 touchdowns out of the backfield.
If that works, quarterback Kyle Vantrease can continue what he's done most of the season and that's manage the offense. He took over in the fourth game of the season and that's what he's done, completing 60% of his passes on 7.1 yards per attempt with just one interception. If that ground game works, it'll be all the Bulls need to win.
The difference between these teams is that Buffalo can play some defense, allowing just 2.9 yards per carry. It allowed 22.3 points per game, yet struggled at times and gave up 30 points to both Kent State and Toledo late in the season.
The 49ers have a similar offense in that they want to run the ball as much as possible. The difference is that quarterback Chad Reynolds does a little more and averages 5.4 yards per carry for 757 yards and six touchdowns.
Of course, running back Benny LeMay is the guy, averaging 5.7 ypc for 1,027 yards and 13 total touchdowns. He had success against everyone outside of WKU and FAU, mostly because the 49ers were down early.
That's not what they want because Reynolds is hit-or-miss through the air. He's averaging 8.9 yards per attempt, but a lot of those numbers were racked up against bad C-USA defenses.
Charlotte closed the season on a better note, but all of its losses came by double-digits, so that has to be taken into account. When the 49ers got behind early, that took LeMay away from the game plan and that can't happen if they want a chance in this one.
Playing in the Bahamas is always a difficult game to project, but if Buffalo's defense shows up, it should have the edge in addition to being able to run the ball freely.
Buffalo has failed to cover in its last six neutral-site games while the over is 9-1-1 in its last 11 against a team with a winning record. The over is also 4-0 in Charlotte's last four games out of conference. 
Our Pick – This game opened Buffalo -4.5 and was bet up to as high as -7. Neither team has numbers you'd want to brag about.
Both teams yards per point numbers are terrible defensively and above average offensively. That's when taking into account the entire season.
When we look at how each team did on the road, it becomes glaringly worse.
Buffalo 16.3 on offense and 10.8 on defense.
Charlotte 14.6 and 11.
Those numbers indicate that both teams struggle offensively on the road and neither defense can stop anyone.
Both teams were 2-4 on the road with the Bulls outscored 23-26 and Charlotte outscored 26-38.
Typically, backing the team that gains more rushing yards than it gives up is the way to go in Bowl games (all games really). Buffalo is #6 in the nation in rushing yards per attempt differential. They average 4.9 yards per attempt while giving up just 2.9.
Charlotte also averages 4.9 yards per attempt but they give up 5! That simple little stat may very well decide this one.
Our model agrees here, predicting a Buffalo win by anywhere from 8 to 15 points depending on the time frame parameters used.
So, we lean towards Buffalo here however we'd advise proceeding with caution. The main reason being Buffaloes pathetic road performance combined with the fact that Charlotte can put points on the board.
Lean – Buffalo -6.5 as well as under 58.