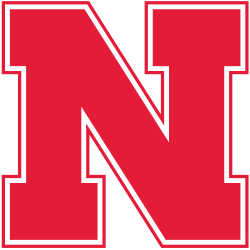 This betting preview takes a look at the Nebraska Cornhuskers upcoming 2019 season. Nebraska's season win total prop at 5Dimes Sportsbook opened at 8 wins, in addition to being one of the favorites to win the Big Ten West.
Nebraska didn't meet expectations in the first season under Scott Frost, but there's still reason for hope coming out of 2018. The Cornhuskers started slow, losing the first six games, but went on to win four of their final six, albeit none of them were on the road. Things should be better in year two with a bowl game a good projection.
Heisman Hopeful QB Martinez Leads the Offense
Most of the team's hopes lean on quarterback Adrian Martinez, who had surprisingly decent odds to win the Heisman early in the offseason. He finished with 17 passing touchdowns and eight interceptions on 7.5 yards per attempt, as well as 629 rushing yards and eight more touchdowns in his rookie campaign.
However, there are questions surrounding Martinez. Running back transfer Dedrick Mills was finally admitted in late May, while Maurice Washington was having legal troubles. Mills will likely lead the way with a mix of freshmen (Rahmir Johnson) and inexperienced underclassmen also seeing action.
It doesn't help that top wide out Stanley Morgan is gone even with JD Spielman (818 yards, 8 TDs) still there. Martinez will need at least one more weapon to really make the offense stand out and a questionable backfield doesn't make things easier.
Most of the line is back, which should help in another year of Frost's system, but this group struggled in short-yardage situations through most of 2018.
Defense – Can't Be Any Worse
If the offense doesn't improve, it'll be up to the defense after allowing 31.3 points and almost 200 rushing yards per game. The Cornhuskers lost some experience, but they're expected to be a little more aggressive this year.
Transfer Darrion Daniels adds another big body to the line with brother Damion and Ben Stille helping out. This maybe won't be the best run defense in the Big Ten, but it should at least be better.
It helps that leading tackler, linebacker Mohamed Barry, is still there and he's the biggest reason to expect improvement from the group. The same goes for upperclassmen cornerbacks Dicaprio Bootle and Lamar Jackson, who should keep the secondary stable even with new safeties.
Week 2 at Colorado Should Set Tone
For Nebraska to make a bowl game, it has to start the season on a better note, which means winning at Colorado in the second week. They opened 2018 with back-to-back home losses to Colorado and Troy, which is something that shouldn't happen again.
The bonus for the Huskers is that they'll only have four road games in conference play with Illinois and Maryland being two of them, two spots for possible wins. The question is how many of their five home games can they win with OSU, Wisconsin and Iowa coming to Lincoln.
To reach a bowl, the Huskers will likely need to grab wins against Northwestern and Indiana, at a minimum. It's Frost's second year with the team so Nebraska should be easier to trust, but there are still tons of questions on the roster. Martinez should improve in his second year, but that improvement doesn't mean this team can surpass eight wins.
In terms of the over/under 8 season wins, the under may be the way to go.
2019 Nebraska Cornhuskers Football Schedule
Aug. 31 vs. South Alabama
Sept. 7 at Colorado
Sept. 14 vs. Northern Illinois
Sept. 21 at Illinois
Sept. 28 vs. Ohio State
Oct. 5 vs. Northwestern
Oct. 12 at Minnesota
Oct. 26 vs. Indiana
Nov. 2 at Purdue
Nov. 16 vs. Wisconsin
Nov. 23 at Maryland
Nov. 29 vs. Iowa