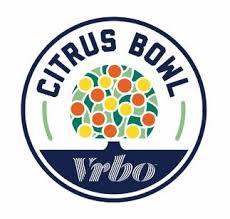 Motivation is the biggest question in the Citrus Bowl because a lot of people are thinking Alabama will not show up since it's not in the College Football Playoff.
Michigan shouldn't care about that because it's lost its last three bowl games and Jim Harbaugh simply needs a big win. The Crimson Tide were -7.5 point favorites with an over/under of 58.5 the week before the game in Orlando.
There is a lot of talk about Alabama not caring because it isn't in the CFP, but the last time they were in this spot was 2010 and they destroyed Michigan State. The same thing probably won't happen again given the players moving onto the NFL and the situation at quarterback. Either way, the defense has struggled most of the season and is the main reason they're in this spot.
That hasn't been the case for Michigan with everyone set to take part in this matchup in hopes to end the school's bowl woes. The Wolverines were blown out by Florida last year, lost to South Carolina before that and then by one point against Florida State three years ago.
Oddly, they were more than a 6-point favorite in all of those contests. It's been a season of ups and downs as they went from getting run off the field at Wisconsin to turning things around after the first half against Penn State, and then finishing with another loss to Ohio State.
Florida ran for 257 yards against Michigan's front last bowl and that'll likely be the same route of attack for Alabama. The Tide will likely run as much as possible unless Nick Saban gained some confidence in Mac Jones over the break.
Jones has had fine numbers, but he's mostly taken a backseat to the ground game and only threw a ton against Auburn because they needed points. That means a heavy dosage of Najee Harris early and often after he ran for 1,088 yards and 11 touchdowns on 5.9 yards per carry.
Those aren't awesome numbers, but he was the second option for the majority of the season due to the passing game when Tua Tagovailoa was in charge. Of course, even with Jones leading the way, 'Bama has some of the best receivers in the country in DeVonta Smith, Jerry Jeudy, Henry Ruggs and Jaylen Waddle.
Michigan had solid defensive numbers, allowing less than 300 yards and 19.5 points per game, but that's partly because of schedule. Against the elite offensive lines of Wisconsin and Ohio State, they were ran over.
The other side of the ball should be just as interesting because of how non-dominant Alabama has been. While the Tide allowed less than 20 points per game, they also had a somewhat easier schedule and didn't show up in the losses to LSU and Auburn.
The goal for Michigan is to get the bad taste out of its mouth from the loss to OSU. Prior to that, Shea Patterson was carving up defenses and looking like the original player Wolverine fans thought they were getting.
If he shows up, the Wolverines could score enough to keep this competitive. He completed less than 60% of his passes for the season on a mediocre 8.2 yards per attempt for 22 touchdowns and six picks. Receivers Ronnie Bell, Nico Collins and Donovan Peoples-Jones had their moments, but they were mostly inconsistent.
Alabama didn't have a dominant front so running the ball could be viable behind Zach Charbonnet and Hassan Haskins. They didn't have great numbers and that was a problem in the loss to OSU, and it wouldn't be surprising if they didn't get any push in this matchup.
A lot of signs point to Michigan because it has a little more motivation and would love to upend Alabama. The Tide may still have something to play for because the last time they had three losses was 2010. Of course, if you back Michigan, it'll be hard not to worry about Harbaugh's performances in big games.
The over has hit in Michigan's last four bowl games and last four overall as an underdog. There aren't a ton of trends for Alabama, though the over is 7-1 in its last eight games in January.
Our Pick – When handicapping football, there's perception and then there's reality. Even those of us that have been at this for decades can still fall into the perception trap.
Here's what I mean by that……
When this matchup was announced, and I thought about this game before any numbers were posted, I figured Alabama could be as much as a -14 point favorite in this spot and would likely have no trouble covering the spot.
Now, that's perception. Not just from what happened on the field this season, but the past several seasons. Alabama has been the cream of the crop. Michigan, not so much.
There's many ways to make a number on a game and I use just about all of them! My go to, is our model.
When running this game thru the model using full season stats, the end result was a predicted score of Alabama 30 Michigan 23.
Right on the current line. So much for perception. But it gets better. When using only the last 7 games worth of data, which is the heart of these teams schedules and the most meaningful games, the predicted final score is Alabama 33 Michigan 31.
Back to perception for a second…….
A quick look at the betting percentages shows us that as of this writing, 80% of the tickets being written as well as 80% of the money, is on Alabama. Looks like I wasn't the only one who thought Alabama should walk away with this!
But if ever there was a picture perfect contrarian play, this would be it. All the action on one side and yet the line moves the other way. More importantly the contrarian play is supported by the numbers.
So we're going to go ahead and play Michigan here, but there may be an even better play for this game and that's on the over.
This is no vintage Alabama defense and a couple of their top defensive players will be sitting out. Alabama gave up 48 points to Auburn and 46 to LSU. Ole Miss and Texas A&M scored around 30 and even South Carolina got 23 on the board.
Michigan figures to score some points and we don't see the Wolverines having much success stopping one of the best offenses in college football. Heck, Michigan couldn't stop Ohio State or Wisconsin. They won't stop Bama. A shootout?
Michigan +7 and OVER 58