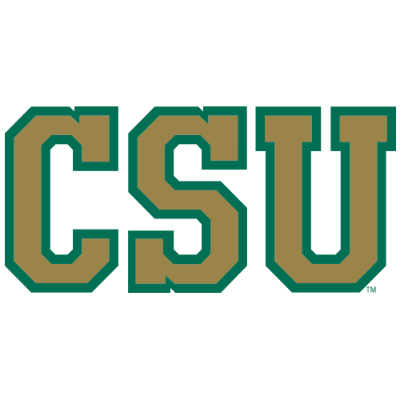 According to the odds, Colorado State football is in for another dismal season as their season win total betting line has been set at over or under 3.5 wins. Perhaps the good news is that bettors seem divided, not favoring the over or under.
Last year was always going to be difficult for Colorado State with the least returning production in the country and that wasn't helped by head coach Mike Bobo being hospitalized in the fall.
With numerous new assistants on staff, the Rams weren't ready for the season and that led to a 3-9 record after three-straight seven-win campaigns. 
Questions Remain on Offense
Colorado State had decent yardage numbers last year (304.9 passing yards per game), yet managed just 22.8 points per game. The return of quarterback Collin Hill is nice, but he's battled injuries the last three seasons and that's a hard thing to count on, especially with a mostly new receiving corps.
Warren Jackson (405 yards, 4 TDs) is the expected top option, while Nikko Hall and Auburn transfer Nate Craig-Myers step into open spots.
The ground game also has questions with Marvin Kinsey (256 yards) and Marcus McElroy (219 yards) the only running backs with experience on the roster.
Either way, the line could still be a problem with just two returning starters from a unit that led the way for 3.2 yards per carry (sacks included). 
Defense Likely Improves (a little)
There are similar questions on the defensive side after allowing 452 yards and 36.8 points per contest. The good news is that they get back a lot of former starters from injury like linebacker Max McDonald and tackle Richard King.
At the least, the young guys got experience last year with tackle Devin Phillips, linebacker Dequan Jackson and corner Rashad Ajayi now sophomores.
In addition to players returning from injury, all of the young guys who were forced into starting roles last year have a full year of experience under their belts. It'll be hard to be as bad as they were so at the least, CSU will improve, though to what level is up for debate.
No Bowl Game in 2019
All signs point to another rough season for the Rams with a bowl game unlikely yet again. It doesn't help that they go to Arkansas after that matchup was one of their three wins in 2018.
There's a chance CSU loses three non-conference games if it can't beat Toledo ahead of MWC play. From there, they have the unfortunate task of facing USU, SDSU and FSU in three of the first four MWC games.
The Rams have one of the more difficult cross-division schedules and then have to close the season with a trip to Wyoming before hosting Boise. Even if both sides of the ball improve, reaching six wins is a long shot for this team with three or four most likely.
The Rams are still young on both sides of the ball and with a difficult schedule, will likely finish near the bottom of the MWC standings again.
2019 Colorado State Rams Football Schedule
Aug. 30 vs. Colorado (opened +11) (Bronco Stadium at Mile High, Denver)
Sept. 7 vs. Western Illinois
Sept. 14 at Arkansas
Sept. 21 vs. Toledo
Sept. 28 at Utah State
Oct. 5 vs. San Diego State (opened +7.5)
Oct. 11 at New Mexico
Oct. 26 at Fresno State
Nov. 2 vs. UNLV (opened pk)
Nov. 16 vs. Air Force
Nov. 22 at Wyoming
Nov. 29 vs. Boise State (opened +18.5)