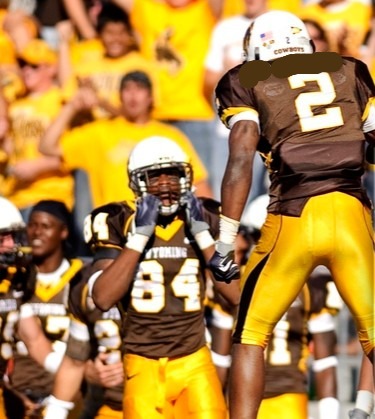 The Wyoming Cowboys Betting odds have been posted for the 2019 college football season and if we use them as an indicator, it looks like a mediocre year ahead for them. Their season win total betting odds are listed at over or under 5 wins. The Cowboys are also listed at odds of 25 to 1 to win the Mountain West.
Wyoming went through a lot of turnover last football season, including at quarterback, but it still managed another six wins (bowl eligible, no bowl) under Craig Bohl. Entering his sixth year, Bohl has turned the team around after getting six total wins his first two years in charge.
A bowl game is expected in 2019, though the Cowboys are a year or two away from competing for the MWC title. Their goal this season is to find more consistency on the offensive side.
The Cowboys figured things out offensively in the second half of 2018, but the overall numbers are still brutal, passing for just 131.1 yards and 20.7 points per game.
Offense Looks to Improve
Quarterback Sean Chambers is healthy and won the starting gig in the spring after rushing for 328 yards in three starts last season before getting hurt. He's a physical quarterback that could easily get hurt again, but at least his backup Tyler Vander Waal has experience.
Xazavian Valladay (396 yards) takes over as the lead running back, though he could split touches with freshman Reow Jackson.
The receiving corps is fairly thin for a run-first team with Austin Conway (32 receptions) and Raghib Ismail (24 rec.) the top returnees, though C.J. Johnson returns from injury.
The line is fairly young with four expected starters being underclassmen, but a few of those guys started and succeeded last season for the rushing attack and there's no reason that will change.
Defense the Strength for Wyoming
The defense remains the strong suit for Wyoming after allowing only 22.0 points per contest even through numerous injuries. Former safeties coach Jake Dickert is the new coordinator, but that shouldn't change much since this is still Bohl's team.
Enough starters return to keep this defense as one of the best in the conference. The line has a slew of new starters, but most have experience, while senior linebackers Cassh Maluia and Logan Wilson (103 tackles) should help, as well.
A couple stud safeties are gone, but senior corners Antonio Hull and Tyler Hall will keep the secondary from falling apart and safety Alijah Halliburton also brings experience.
Bowl Game Expected
The Cowboys may not have a better record than last season, but there's no reason they should be worse than a year ago. If Chambers can stay healthy, the offense should improve in all areas after closing last season on a good note.
They have a good chance to win at least three games in non-conference play, though it's not like either of those road games are freebies. The downside to their MWC schedule is road trips to SDSU, Boise and Utah State.
That's as ugly as it gets and will likely lead to at least three losses in conference play. Otherwise, every other game is winnable if the offense can take another step and the defense doesn't fall off.
Six wins are most likely for the Cowboys, but if they can grab three out of conference, seven is a real possibility.
2019 Wyoming Cowboys Football Schedule
Aug. 31 vs. Missouri (opened +14.5)
Sept. 7 at Texas State
Sept. 14 vs. Idaho
Sept. 21 at Tulsa
Sept. 28 vs. UNLV (opened -5.5)
Oct. 12 at San Diego State
Oct. 19 vs. New Mexico
Oct. 26 vs. Nevada
Nov. 9 at Boise State (opened +14.5)
Nov. 16 at Utah State
Nov. 22 vs. Colorado State
Nov. 30 at Air Force