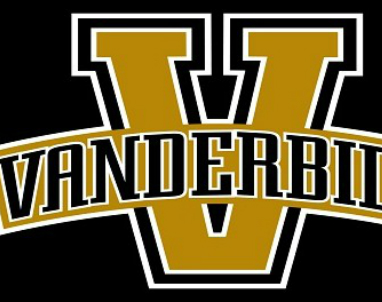 The current odds for Vanderbilt of at least 200 to 1 to win the SEC  are one reason many predict a last place finish for the Commodores in 2019.
Vanderbilt returned to a bowl for the second time in three years, though it again finished with a losing record under Derek Mason after losing to Baylor in the Texas Bowl.
Despite not having a winning record in five years, Mason got a contract extension in the offseason so the school likes something he's doing.
The bad news is that the Commodores have a new quarterback in 2019, which means reaching another bowl game will be difficult.
Vandy Will Focus on Ground Game
Former quarterback Kyle Shurmur wasn't a game breaker, but he got the job done for the 'Dores, tossing only six interceptions with 24 touchdowns. The starter still wasn't decided following spring practices with Ball State grad transfer Riley Neal battling junior Deuce Wallace for the job. Neal completed 57.9% of his 335 passes for 11 touchdowns and four INTs at BSU last year so it's not like he's efficient.
That likely means Vandy will focus as much as possible on the ground game and Ke'Shawn Vaughn once again after he went for 1,244 yards and 12 touchdowns on 7.9 yards per carry.
The line lost three starters, but that won't stop them from feeding Vaughn. To help the new QB, the receiving corps is mostly set with top wide out Kalija Lipscomb (87 receptions, 916 yards, 9 TDs) and tight end Jared Pinkney (774 yards, 7 TDs) back in the fold.
This offense was above average last year averaging 28.5 points per game and its goal will be to hit near that number again.
Holes to Fill On Defense
The defense had a few more issues, giving up yards through ground and air, and while it only allowed 25.1 points per game, a lot of that has to do with early non-conference performances against MTSU and Nevada.
The problem is that the Commodores need help at almost every level. Sophomore linebacker Dimitri Moore is a good piece to build around, but he's the only one returning from Vandy's top five tacklers last season.
Nose tackle Drew Birchmeier provides some experience on the line, but the secondary lost its top two corners so that's another problem.
The hope is that Dayo Odeyingbo can become a force at end, while junior safeties Frank Coppet and Tae Daley limit the damage in the secondary. Those are big asks for a defense that struggled with consistency in the SEC last season.
0-3 Star Likely For Vandy
Neal provides experience at quarterback, but that may not help much with the first three games likely being losses against Georgia, Purdue and LSU.
If the Commodores can steal a win from that set, it could be huge because otherwise, winning six of their final nine games won't be easy.
Sure, the schedule is manageable, but back-to-back trips to South Carolina and Florida will likely lead to two more losses. To reach another bowl, the Commodores will need to grab at least one win between Ole Miss and Tennessee, while also beating both Missouri and Kentucky at home.
Vanderbilt has at least been competitive under Mason, but this will be another season living on the edge of five or six wins with things possibly coming down to the wire yet again. If the defense takes a step back, that'll put more pressure on a new quarterback and that's not a safe thing to bet on.
Vandy opens against Georgia – Here's our 2019 Georgia Preview
2019 Vanderbilt Commodores Football Schedule
Aug. 31 vs. Georgia
Sept. 7 at Purdue
Sept. 21 vs. LSU
Sept. 28 vs. Northern Illinois
Oct. 5 at Ole Miss
Oct. 12 vs. UNLV
Oct. 19 vs. Missouri
Nov. 2 at South Carolina
Nov. 9 at Florida
Nov. 16 vs. Kentucky
Nov. 23 vs. East Tennessee State
Nov. 30 at Tennessee