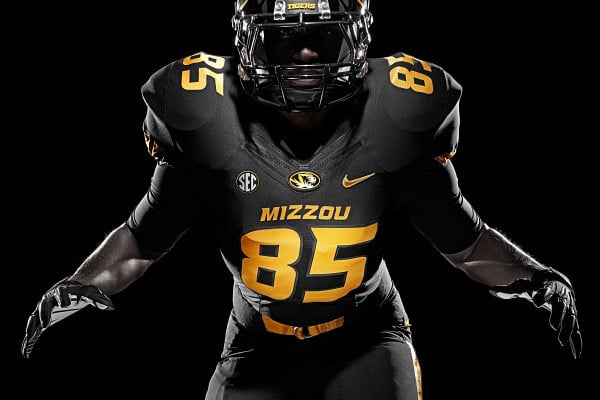 There are currently no odds listed for Missouri at leading offshore sportsbooks due to the questions surrounding Mizu's post season ban. That's as of this writing in June.
Missouri has improved every year under Barry Odom, from 4-8 in 2016 to 8-5 last season after winning the final four games of the regular season, similar to how it closed 2017.
To improve its record again, it will take a lot of work, though another favorable schedule helps.
Clemson Transfer Kelly Bryant to Lead Offense
The situation at quarterback is as good as possible considering Drew Lock is no longer on the team. Clemson transfer Kelly Bryant looked solid in the spring and should keep the offense moving along, though probably not at 36.6 points per game.
Along with Bryant, the ground game should be just as effective with Larry Rountree III (1,216 yards, 11 TDs) possibly seeing more work.
The hope is that the line doesn't take a step back even though two long-time starters are gone from the unit.
The receiving core lost its top guy, but there are still tools for Bryant with stud tight end Albert Okwuegbunam and receivers Johnathon Johnson and Jalen Knox.
This offense may not be as dynamic as previous versions, but Bryant should keep it effective as long as the line doesn't take a major step back.
Pass Defense Could Be An Issue (again)
Missouri's defense was better than usual last year allowing just 24.4 points per game, but it had trouble earlier in the season, highlighted by allowing 37 points to South Carolina.
The loss of Terry Beckner and Terez Hall in the front seven doesn't help, but Texas transfer Jordan Elliott looks like a possible difference maker at tackle.
Linebacker has some questions, but senior Cale Garrett brings experience. The pass defense was the main issue last season allowing 256.1 yards per game and it could be an issue again. That group is filled with juniors and seniors, but they were the ones getting torched last year.
5 of 1st 6 Games at Home
Lock is no longer at Missouri, but with Bryant, this team still has potential as long as a possible postseason ban doesn't derail hope.
Helping matters, the Tigers follow an opening road trip to Wyoming (opened -14.5) with five straight home games. While WVU, South Carolina and Ole Miss are far from easy, they should come away with at least four wins from the first six.
Throw in what should be wins against Vandy and Arkansas, and another six-plus wins are on the table. In fact, outside of the Georgia and Florida games, it's reasonable to think this team has a chance in every other contest.
The question will be if there's any drop off from Lock to Bryant at quarterback because that could be the difference between six and nine wins. Looking somewhere in the middle, the Tigers should be in play for seven or eight wins again.
Mizu hosts South Carolina on 9/21 – Here's our Gamecocks Betting Preview
2019 Missouri Tigers Football Schedule
Aug. 31 at Wyoming
Sept. 7 vs. West Virginia
Sept. 14 vs. SE Missouri State
Sept. 21 vs. South Carolina
Oct. 5 vs. Troy
Oct. 12 vs. Ole Miss
Oct. 19 at Vanderbilt
Oct. 26 at Kentucky
Nov. 9 at Georgia
Nov. 16 vs. Florida
Nov. 23 vs. Tennessee
Nov. 30 at Arkansas