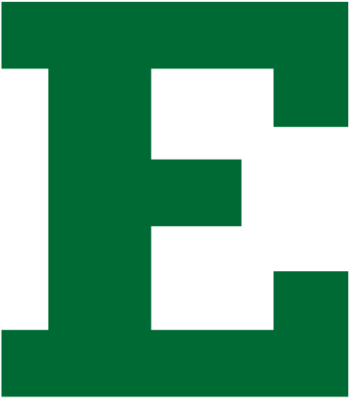 Eastern Michigan football is expected to be a contender in the MAC in 2019, listed at odds of 8/1 to win the conference. Their over under season win total betting line is set at 6.5.
Eastern Michigan reached its second bowl in three years under Chris Creighton, but could've easily finished with a couple more wins rather than the 7-6 record it had. The Eagles lost four games in a row early in the season by seven points or less, including two in overtime.
That came after the surprising, and impressive, win at Purdue. If they can turn a couple of those results around in 2019, this team could challenge for the MAC title.
Mike Glass Leads the Offense at QB
The hope is that the offense gets a jolt with a full season of quarterback Mike Glass after averaging 27.0 points per game last year. Glass provided extra an level that former starter Tyler Wiegers did not. Glass averaged 8.9 yards per attempt, but also ran for 391 yards, totaling 12 touchdowns and one interception.
That mobility could be a big help for a line that has to deal with some turnover, though a few players return with experience, including tackle Steve Nielsen. Glass's rushing ability could also help the ground game average more than 3.8 yards per carry (Wiegers had 66 carries for 48 yards, sacks included).
Shaq Vann (590 yards, 5 TDs) will again be the lead back complemented by a couple others and possibly stud freshman John Branham Jr. Receiver should also be fine even with the top option gone, as Arthur Jackson (506 yards), Mathew Sexton (401 yards) and Line Latu (372 yards) all return. 
22 PPG Best in Conference Last Season
The problem is that the defense will likely take a step back after allowing a conference-best 22 points and 160 passing yards per game. There are a lot of new faces in the starting lineup with a few of those being juco transfers.
The secondary is loaded with safeties Brody Hoying and Vince Calhoun, as well as corner Kevin McGill, but the front six (4-2-5 scheme) is a bit unknown. Sophomore tackle C.J. Hunt has a big role to fill, while linebacker will be new with Brandon Burks, a juco transfer, set to start.
The secondary may be elite, but if the front of the defense takes a step back, that'll likely be an issue in close games.
Win Total Prediction – Over 6.5 Wins
EMU opens the season with three straight on the road, but it wouldn't be a major stretch if they won them all. The trip to UK will be tough, but Illinois is always up for the taking.
However, winning the MAC West may be more difficult than winning three non-conference games because they have one of the toughest schedules in the conference. In addition to traveling to Toledo and NIU (toughest competition in West), the Eagles also host Western and Buffalo.
Winning road games at CMU and Akron will be needed, as will every home game. But even if Eastern wins five conference games again, it could still reach seven regular season wins due to a manageable non-conference slate. Plus, if Glass can be everything the team hopes he can be, there's room for upside.  
2019 Eastern Michigan Eagles Football Schedule
Aug. 31 at Coastal Carolina (opened -5.5)
Sept. 7 at Kentucky
Sept. 14 at Illinois
Sept. 21 vs. Central Connecticut
Oct. 5 at Central Michigan
Oct. 12 vs. Ball State
Oct. 19 vs. Western Michigan
Oct. 26 at Toledo
Nov. 2 vs. Buffalo
Nov. 12 at Akron
Nov. 19 at Northern Illinois
Nov. 29 vs. Kent State