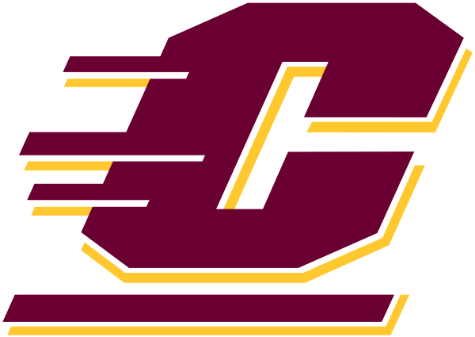 The Central Michigan Chippewas are listed at odds of 50/1 to win the MAC this 2019 college football season with an over under season win total betting line of 4.
Reality hit Central Michigan hard last year, going from 8-5 in 2017 to 1-11 in 2018. New head coach Jim McElwain has a rebuild on his hands, something he accomplished in three quick seasons at Colorado State, though after that he was fired after less than three years at Florida. 
Quinten Dormady Projected Starting QB
Prior to the fall, it was a mystery as to who was going to start under center. Tommy Lazzaro and Tony Poljan return, but last year's QBs combined for 10 touchdowns and 18 interceptions.
The projected starter is Houston and Tennessee transfer Quinten Dormady, who was a high-level recruit out of high school. The new QB will have to find new targets because Brandon Childress (15 receptions) is the top returnee and Virginia Tech transfer Kalil Pimpleton is expected to be another starter.
The ground game looks a little better, though the Chips averaged just 3.2 yards per carry as a team last year. Romello Ross (402 yards) and Jonathan Ward (212 yards) should lead the backs behind a line that features five players with starting experience. The unit is small, but experience can go a long way.
Defense Takes a Hit
While the offense was one of the worst in the country in 2018, the defense held its own, allowing 27.3 points per game. The problem is that regression is likely due to numerous players either going to the NFL or transferring out.
Tackles Robi Stuart and D'Andre Dill provide a nice duo in the middle, but outside of them and linebacker Michael Oliver, the cupboard is bare in the front seven.
It's a similar case in the secondary and while both safeties return in Devonni Reed and Da'Quaun Jamison, every corner is an underclassmen with limited experience. 
Unfriendly Schedule Likely Keeps Chips from Bowl
McElwain had a decent recruiting class and brought in some transfers, but overall, this team is likely at least a year away from returning to a bowl. Reaching four wins is the goal and an unfriendly schedule will keep CMU from reaching a bowl even if both sides of the ball improve.
The Chips should get wins over Albany, Akron and NMSU, but other than that, nothing is a given. Their other three MAC home games are against teams likely headed to a bowl, while the cross-division trip to Buffalo doesn't help, either.
The offense will improve because of how bad it was last year, but with the defense expected to take a step back, there's not a great path to surpassing four wins, or even three. Quarterback could be a revolving door all year and questions across the defense will limit the amount of upset opportunities. 
The Chips play Wisconsin and Miami Fla in the first month. Read previews for both of those teams using the links below in the schedule.
2019 Central Michigan Chippewas Football Schedule
Aug. 29 vs. Albany
Sept. 7 at Wisconsin
Sept. 14 vs. Akron
Sept. 21 at Miami (FL)
Sept. 28 at Western Michigan
Oct. 5 vs. Eastern Michigan
Oct. 12 vs. New Mexico State
Oct. 19 at Bowling Green
Oct. 26 at Buffalo
Nov. 2 vs. Northern Illinois
Nov. 16 at Ball State
Nov. 29 vs. Toledo