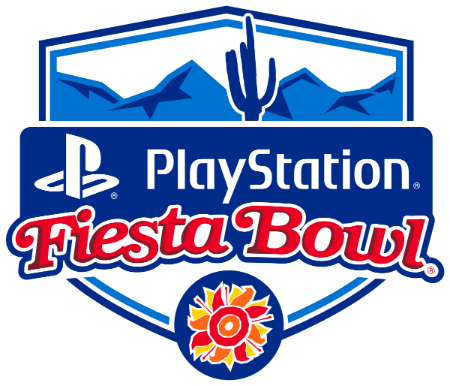 A lot of early Fiesta Bowl talk has been about when these teams met in this spot three years ago and Clemson won 31-0. That makes sense from a certain standpoint, but this Ohio State team is a bit different. The Tigers were still early -2 point favorites with an over/under of 63.5 for the game in Glendale.
The difference for Ohio State is that Ryan Day is leading the way and he has a legit quarterback in Justin Fields. Three years ago it was an OSU squad which already had a loss and barely beat numerous other Big Ten teams with J.T. Barrett leading the way and it's no secret to how his career turned out.
These Buckeyes ran through everyone on the schedule, winning every game by double-digits including a stomping of Michigan in Ann Arbor. There were questions at times like when they were down 21-7 to Wisconsin in the Big Ten title game, but you can say the same thing about Clemson.
The Tigers had a much easier schedule which featured a bunch of mediocre ACC teams and they beat Texas A&M 24-10 at home early in the season. They probably should've lost against UNC, though following that performance, they won each of their last eight games by at least 31 points. Sure, some of that had to do with the ACC, but that's a pretty big stat no matter who you play.
Both teams have elite defenses with Clemson having slightly better numbers thanks to the ACC. It allowed just 10.6 points per game, 5.3 yards per pass and 3.0 yards per carry. Those numbers are dominant, but it's hard to truly gauge them given the competition.
Ohio State will be by far the best offense Clemson has seen. The Buckeyes have dominated every legitimate defense faced, from big wins against the Michigan schools to both Wisconsin contests. Fields may get most of the talk, but running back J.K. Dobbins is what makes them go in big games.
He's been ridiculous against top opponents rushing for 1,829 yards and 20 touchdowns on 6.5 yards per carry. When that works, Fields does all the rest and also added 780 rushing yards on 6.1 yards per carry.
More important is the 9.6 yards per pass for 40 touchdowns and one interception. He may not have an elite wide receiver, but Chris Olave, K.J. Hill and Binjimen Victor can all step up when called upon.
It's an equally interesting matchup on the other side of the ball because the Bucks also have a great defense, allowing 12.5 points per game, 5.3 yards per pass and 2.8 yards per carry. 
Similar to its defense, it's hard to rate Clemson's offense given the state of competition in the ACC. You could look back to the early game against A&M, but that was at the beginning of the season.
Either way, it's known that Trevor Lawrence will likely be the No. 1 pick in the 2021 NFL Draft. He closed the season on a tear, completing more than 72% of his passes for 20 touchdowns and no interceptions in the final six games.
His top targets were Tee Higgins and Justyn Ross with the former averaging more than 20 yards per reception. Lawrence also has the mobility factor after running for 407 yards on 5.3 yards per carry. That's a significant boost given running back Travis Etienne's numbers, rushing for 1,500 yards and 17 touchdowns on 8.2 yards per carry. 
This matchup is all about Dabo Swinney and Brent Venables against Ryan Day and Greg Mattison, but this will be an evenly bet game because it's unknown just how good this Clemson team is compared to previous versions.
Lawrence is elite, but the defense isn't as talented as last year. On the other end, Ohio State has beat up better competition all year, so the Bucks at least know what it takes to beat good teams with their current roster.
Clemson is 9-1 ATS in its last 10 bowl games and the under is 4-0 in its last four CFP semifinal games. Ohio State is 10-2 ATS in its last 12 against a team with a winning record and the under is 5-1 in the last six of those matchups.
Our Pick – What a matchup!
So, one year ago, we were faced with a similar dilemma. We had undefeated Clemson getting ready to take on Notre Dame in a playoff game.
A look at Clemson's results from the season failed to answer many questions as they played a fairly weak schedule and barely got by Syracuse and Texas A&M. They answered the bell by beating Notre Dame and then Alabama in the title game, by a combined score of 74-19.
The question that was ultimately answered was, just because a team plays a weak schedule, it doesn't mean they aren't legit.
Once again the Clemson schedule in 2019 is littered with weak opponents. Their schedule strength is considerably weaker than the other teams in the final 4.
But to their credit, they did what a superior team should do to a weaker schedule. They blew it to smithereens with the exception of the one slip up against North Carolina, a 1 point win.
Clemson is now on a 28-0 run and 68-4 over the last 5 years as they prepare to take on the Buckeyes.
The Buckeyes are no slouches either. They are 26-1 over the last two years and 61-6 over the last 5 seasons.
They too, have been blowing teams off the field along the way with their only recent slip up being a freak loss at Purdue last season.
While we don't discount Clemson because of a weaker schedule, we do have to credit Ohio State. Beating the likes of Wisconsin twice, Penn State, Michigan, all decisively, certainly proves the Buckeyes are battle tested and for real.
When we roll up the whole season into a ball for these two teams and run it through our model, we come up with a 20-19 Ohio State win.
While that gives us a slight edge with Ohio State, it also points us towards UNDER the total of 63.5 as our number is 24.5 points lower than the posted total.
Ohio State +2 and UNDER 63.5