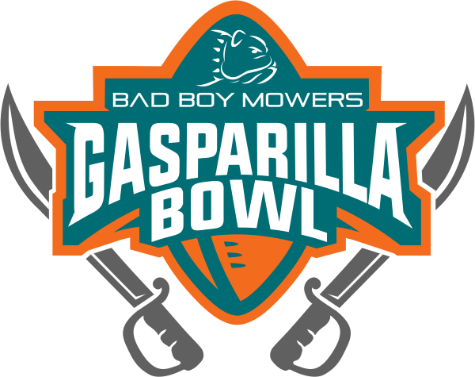 UCF may close as the biggest favorite during bowl season and it's partly because the Gasparilla Bowl (in Tampa Bay) is less than two hours from its campus.
Sure, it also has one of the better offenses in the country but proximity helps. The Knights were -17.5 point favorites with an over/under of 61.5 a week before the game.
It wasn't an overly successful season for UCF by its standards, finishing 9-3, its three losses by a combined seven points. The Knights didn't have the hardest schedule, but they destroyed FAU 48-14 earlier in the season and FAU destroyed C-USA, which is where Marshall plays.
The Thundering Herd had a respectable season at 8-4 and conveniently also won at FAU 36-31, but they lost by double digits to both Middle Tennessee and Charlotte. While they almost stole a win at Boise State early in the season, they lost 52-14 at home to Cincinnati, who beat UCF at home 27-24. Needless to say but Marshall didn't display the most consistency throughout the season and a lot of that was because of the offense.
Defensively, the Herd were stout, allowing 23.1 points per game with decent numbers against the run and pass. That being the case, it's hard to overlook the 52 points allowed to Cincinnati, a team on the same level as UCF.
The Knights destroyed just about every defense faced with a mostly balanced attack. They lost coordinator Jeff Lebby to Ole Miss, but head coach Josh Heupel is still there.
Quarterback Dillon Gabriel did a good job as the new starter, averaging 9.1 yards per pass for 27 touchdowns and seven interceptions. He could look to top wideout Gabriel Davis (1,241 yards, 12 TDs) every drop back, but Tre Nixon and Marlon Williams also surpassed 40 receptions.
That was possible because they averaged 5.1 yards per carry as a team. They used four different running backs in the process and even backup quarterback Darriel Mack saw some action late. 
UCF lost three games because its defense didn't get the job done. While it has better overall numbers than Marshall, allowing 22.8 points per game, it was also extremely inconsistent. There's no other way to explain the 34-31 loss to four-win Tulsa.
The problem with Marshall covering or having a chance to win is that its offense often struggled. Quarterback Isaiah Green seemed to get worse as the season moved along as he completed 57.5% of his passes on 7.2 yards per attempt for 14 touchdowns and nine interceptions.
Their offense was based around running back Brenden Knox and that worked for the most part as he had 1,284 yards and 11 touchdowns, but even when he had success, there were times when the Herd struggled to score. The fact that they scored 13 points against a bad Charlotte defense late in the season is reason enough to back UCF.
The Knights put up points on every defense and will more than likely hit 30 points in this matchup unless Marshall plays its best game of the season. So to cover, it'll be up to Green and Knox and that hasn't been reliable.
UCF has covered its last four against C-USA and the over is 6-1 in its last seven on grass. Marshall has covered its last seven bowl games (six under head coach Doc Holliday) and the over has hit in its last four on grass.
Our Pick – After a 3-0 start, including a decisive win over Stanford, the chatter began about UCF and a potential spot in the final 4. UCF failed to answer the bell by losing their very next game to Pitt.
Two weeks later, they dropped a 27-24 decision to Cincinnati and down the stretch, they lost to Tulsa and barely got by Tulane.
We're obviously not looking at the 2017 or 2018 version of the UCF Knights. The 2017 team knocked off Auburn 34-27 in the Peach Bowl and the 2018 team took LSU to the wire in the Fiesta Bowl.
So the question has to be asked. After such high profile games the previous two seasons and a 2019-2020 goal of making it to the "Final Four", can UCF possible get motivated to play Marshall in the low end Gasparilla Bowl?
Our model has UCF by 20 taking into account the entire season. However, using data from the last 7 and last 4 games, the margin shrinks to 15 and 12 respectively.
Those shrinking margins show that while both teams finished the year on 6-1 runs, Marshall may be in better current form and playing above their season level.
UCF on the other hand, played below their season level, and didn't exactly win in spectacular fashion down the stretch.
With that in mind, we'll take the generous spot with a Marshall team that's thrilled with their opportunity to slay a giant.
Marshall +17.5