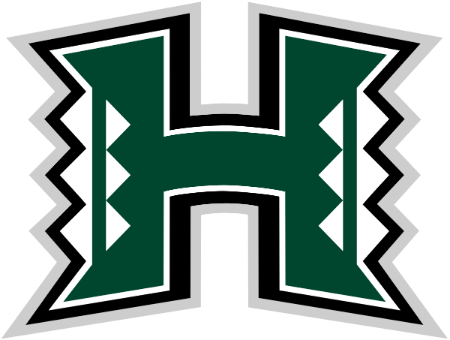 The Total Wins betting line for Hawaii football has been set at 5.5 for the 2019 college football season. That's a few wins away from what this team accomplished last season, and rightly so.
Entering last season with an over/under of 3.5 wins, Hawai'i blew away expectations with a bowl appearance and 8-6 record. Continuing that momentum will be key and with a good amount of returning starters, another bowl is expected at a minimum.
The problem is that the schedule gets harder and the Rainbow Warriors can't expect to go 4-1 in games decided by a touchdown or less. 
Offense Set to Air it Out
Unsurprisingly for head coach Nick Rolovich, the offense will again lean heavily on the passing game and it has the quarterback to do it. Cole McDonald finished with 3,875 yards, 36 touchdowns and 10 interceptions last season even while missing a game.
He loses his top wide out, but Cedric Byrd (970 yards, 9 TDs) and JoJo Ward (865 yards, 9 TDs) are plenty capable with a couple transfers expected to step into roles behind them.
If McDonald gets hurt, redshirt freshman Chevan Cordeiro showed he could play in the system last year so that's another positive.
The running game remains inconsistent at best in this offense after averaging 3.7 yards per carry. Four starters return on the line, but that doesn't mean the Warriors will turn into a run-heavy team.
In addition to McDonald, who ran for 359 yards and four touchdowns, Fred Holly (468 yards) and Dayton Furuta (459 yards) are there to carry the load.
Veteran Defense – But So What
The impressive part to Hawai'i's 2018 was that it managed eight wins while allowing 439 yards and 35.4 points per contest. With nine starters back, they can only improve, but that's never a given in an attack-heavy defense.
While they forced pressure more than not, that also led to getting burned deep almost every game. Either way, it's a nice, balanced defense with a good mount of seniors such as end Kaimana Padello, safety Ikem Okeke and both corners.
They also have plenty of sophomores and juniors that have starting experience like LB Penei Pavihi and DB Khoury Bethley. This won't turn into an elite defense because of experience, but improvement is likely.
Total Wins Prediction – 6
The schedule isn't the best for the Rainbow Warriors, which is why another eight wins are unlikely. They open the season with three straight games against the Pac-12 and while two are at home, this isn't a team who can chalk up wins against a bigger conference.
The finale against Army doesn't help either and only two wins from five non-conference games is possible. The other issue is that they travel to Boise in cross-division play, the toughest possible matchup in the conference.
While getting Fresno and SDSU at home is nice, wins aren't expected in either contest even though they won at SDSU last year.
With so many returning starters, the Rainbow Warriors could get better, but they also won't be as lucky, which means fewer wins is certainly possible with six a good bench mark.
Read how to use yards per point to handicap football
2019 Hawai'i Rainbow Warriors Football Schedule
Aug. 24 vs. Arizona
Sept. 7 vs. Oregon State
Sept. 14 at Washington
Sept. 21 vs. Central Arkansas
Sept. 28 at Nevada
Oct. 12 at Boise State
Oct. 19 vs. Air Force
Oct. 26 at New Mexico
Nov. 2 vs. Fresno State
Nov. 9 vs. San Jose State
Nov. 16 at UNLV
Nov. 23 vs. San Diego State
Nov. 30 vs. Army