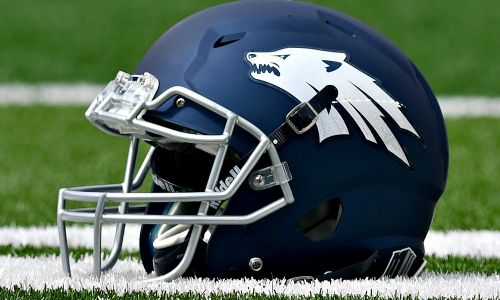 Nevada Wolf Pack Football is listed at odds of 20 to 1 to win the MWC for the 2019 college football season. Their season win total betting line has been set at 6 with the over getting more play then the under.
Nevada simply wanted to reach a bowl in Jay Norvell's second season in charge, but it surpassed expectations en route to an overall 8-5 record with a final win over Arkansas State.
The Wolf Pack won five conference games and finished tied for second in the West division. Repeating that success will be difficult, not only because of schedule but also because of a lack of returning starters.
Very Few Returning Starters for Wolfpack
The first position to replace is quarterback and that likely won't be decided until the fall. Last year's backup Cristian Solano has the leg up, but redshirt freshman Carson Strong and JUCO transfer Malik Henry are close behind, if not even, following the spring.
Norvell still wants to run some version of the Air Raid, but the offense had more success running the ball last year. While top running backs Toa Taua (872 yards, 6 TDs) and Kelton Moore (433 yards) return, the line could be a work in progress.
Only two starters return up front and a good portion of the two-deep are underclassmen. To help the new quarterback, receiver is mostly set with Kaleb Fossum (70 receptions, 734 yards), Romeo Doubs (562 yards) and Elijah Cooks (348 yards) still in tow. The talent is there, but the line could hold this offense back.
More of the Same on "D"
In the same mold, the defense only returns a few starters from a group that allowed 28.1 points per game, which is good for the MWC. The hope is that last year's depth can step in and be immediate playmakers in the starting lineup.
Sophomore end Dom Peterson looks to have a bright future, while senior tackle Hausia Sekona holds things down on the line. Gabriel Sewell leads the linebacking corps, which features a slew of seniors.
It's similar in the secondary, though corner Daniel Brown is the only returning starter for a five-man group in the 3-3-5 scheme. The return of corner EJ Muhammad from injury helps, but safety could be a question all season with mostly inexperienced options.
Bowl Game Likely
The lack of returning talent will be tough to overcome, especially with Purdue and Oregon opening the season. That said, the Wolf Pack have a mostly favorable home schedule after the game against the Boilers.
They could win their next four and probably should given the competition. This team may not reach five MWC wins again, but all four of its home games should be wins with the trip to Wyoming a toss up.
It'd be surprising if Nevada didn't reach a bowl because a minimum of six wins is more than attainable with this schedule even if games at USU, SDSU and FSU make it look daunting.
Reaching seven wins in the regular season is possible, but that'll require a road win or taking down Purdue in the opener. That likely won't happen since the Pack are breaking in a new quarterback with an inexperienced line. 
2019 Nevada Wolf Pack Football Schedule
Aug. 30 vs. Purdue (opened +9)
Sept. 7 at Oregon
Sept. 14 vs. Weber State
Sept. 21 at UTEP
Sept. 28 vs. Hawai'i
Oct. 12 vs. San Jose State
Oct. 19 at Utah State
Oct. 26 at Wyoming
Nov. 2 vs. New Mexico
Nov. 9 at San Diego State
Nov. 23 at Fresno State
Nov. 30 vs. UNLV (opened -7.5)