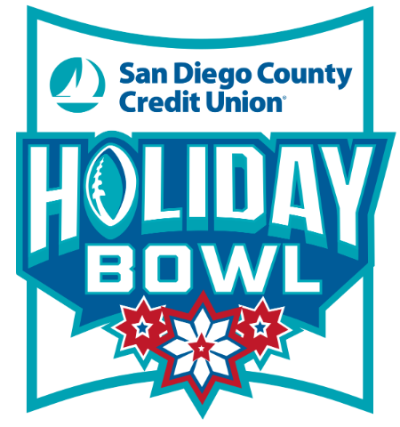 This is the bowl game no one knew they needed. USC and Iowa face off in an intriguing matchup for the Holiday Bowl in San Diego. Despite having further to travel, the Hawkeyes were an early -2 point favorite with an over/under of 52.
USC was all over the place most of the season, though managed to close with three-straight wins, aided by a favorable schedule. While the Trojans beat Utah, they lost to every other decent team in the Pac-12 as well as an early trip to BYU. While the offense was solid, the defense struggled against most competition.
It was almost the exact opposite for Iowa, who struggled offensively and won games via defense. That led to more consistency as its three losses came against Michigan, Penn State and Wisconsin. Sometimes it was far from pretty, but the Hawkeyes won every other game, including against Iowa State and Minnesota.
This matchup is all about USC's offense against Iowa's defense. The Hawkeyes sort of dipped late in the year, but they didn't allow more than 24 points all season. They were stout in all facets, allowing 6.0 yards per pass and 3.6 yards per rush.
In comparison, they are probably closest to the likes of Oregon and Utah out of the Pac-12, at least in terms of defensive front and USC struggled to run the ball in both of those games.
That's why this game will be important for Kedon Slovis, who could be an early Heisman frontrunner if he puts in another good performance. The freshman closed the season on fire, tossing more than 400 yards and four touchdowns in each of the final three games.
Sure, he threw three interceptions in the loss before that stretch, but he was awesome most of the year, completing 71.8% of his passes on 9.0 yards per attempt. Of course, he has a stout trio of receivers in Michael Pittman Jr., Amon-Ra St. Brown and Tyler Vaughns, all of whom had more than 800 yards.
The running backs battled injuries all season and no matter who leads the backfield (probably Stephen Carr and Vavae Malepeai), they'll have trouble in this matchup.
The other side of the ball is where the questions come as USC allowed more than 400 yards per game and maybe most relevant for this contest, 4.6 yards per carry. The Hawkeyes don't have a good offense, but they have a veteran quarterback in Nate Stanley and they know how to churn out the clock with running backs Tyler Goodson and Mekhi Sargent.
As long as they can get the ground game going, that'll be enough to keep the score close and hold a lead. The problem is that if USC goes ahead early, Stanley will be asked to do more and that hasn't worked this season, as his touchdown total dropped from 26 last year to 14 and he's still completing less than 60% of his passes.
USC will get more attention because it has a better offense and because it's USC. However, if Iowa plays to its strengths and its defense steps up, that could be enough to get the ground game going and hold a lead the entire way.
Clay Helton lost with USC against Wisconsin in the Holiday Bowl back in 2015, while Kirk Ferentz has turned his bowl luck around, winning the last two years. Prior to those wins, the Hawkeyes had lost five-straight bowls.
The over has hit in USC's last five games overall and the Trojans have failed to cover their last four bowl games. The under is 6-1-1 in Iowa's last eight games as a favorite, though most of those offenses haven't been at the same level as USC's.
Our Pick – This is a great matchup for college football fans because of the contrasting styles here. Offense vs. Defense. Which wins out?
We really like this Iowa team because we love teams with a tremendous defense. Let's take a look at the company Iowa keeps when rating college football defenses using yards per point.
1 Clemson 23.6
2 Penn State 23.6
3 Iowa 23.1
4 Georgia 22.7
5 San Diego St 21.7
6 Wyoming 20.7
7 Oregon 20.2
8 Ohio State 19.8
9 Baylor 18.8
10 Utah 18.7
11 Wisconsin 18.4
Those are the top 11 teams in the nation using yards per point to rank the defense. Some pretty good football teams eh?
Needless to say, we look for reasons to play those teams week to week. When you have a team with a defense like that, and a very good offense to go along with it, look out.
But there lies our problem. The Hawkeyes are far from a good offense. They are average at best. In fact their yards per point number offensively is a below average 15.5 and a poor 16.6 in road games.
USC faced several top ranked defensive units in 2019. Below is the list, ranked in order and followed by the number of points USC scored on them.
#7 Oregon – 24
#10 Utah – 30
#14 Washington – 14
#16 Notre Dame – 27
#18 Cal – 41
# 26 Arizona State 31
#38 BYU – 30
That's 7 of the top defenses in the nation. A couple in the top 10. A few more top 20. Arizona State #26 and we even threw in #38 BYU.
USC was able to put 24+ on every one of them. Only Washington was able to contain the Trojans. All in all, USC averaged 28 points per game against those solid stop units.
If we look at Iowa's season, we must first toss out the garbage games against Miami Ohio, Rutgers and Middle Tennessee. We're left with the legitimate teams on the Hawkeyes dance card and we see an average score against those teams of 19-16.
If Iowa could only muster 30 points against Rutgers and doesn't figure to break 21 points in any given game against a legit team, can we trust them as a favorite against a USC team that was able to put up 24+ points against all of the top defenses they faced with one exception?
USC lost 4 games this year. Two of those losses were by 3 points. Only two teams were able to extend a margin, Oregon and Washington.
Iowa doesn't extend margins. When they win, the win by a nose. We simply don't trust them as a favorite in this spot.
USC +2