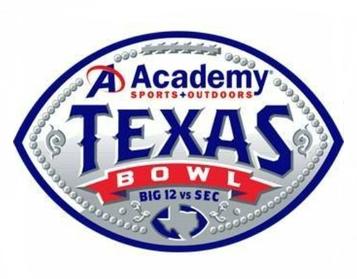 The Texas Bowl may be one of the more exciting bowls between two former conference foes who haven't played each other since 2011. Texas A&M comes in with a worse record mostly because of a brutal schedule and was a -7 point favorite with an over/under of 54 a week before the game in Houston.
There can't be a ton of fault put on Texas A&M after losing to five teams who are all currently in the top 13 of the CFP rankings. Sure, the Aggies barely beat Arkansas and Ole Miss, but they also handled Mississippi State and South Carolina late in the season. Jimbo Fisher is 6-2 in bowl games and led a 52-13 route of NC State last year as a smaller favorite.
OK State put together a decent campaign, but the loss at Texas Tech doesn't look great. The Cowboys at least won four of their last five and the defense was serviceable compared to previous versions. Mike Gundy has won his last three bowl games and seven of the last nine, with the two losses coming in the Cotton Bowl and Sugar Bowl.
Given the up and down performances of these teams, it'll be hard to parse through the numbers, but it's worth trying. The Pokes had worse defensive numbers, allowing 418 yards per game, 7.5 yards per pass and 4.1 yards per carry, but those aren't bad for the Big 12 and they looked much better in the final five games.
The Aggies have a few ways to attack, but quarterback Kellen Mond had issues in the final month of the season. While struggling against LSU and Georgia is acceptable, he threw two combined touchdowns against SC and UTSA.
His numbers were sub par for the season, completing 61.3% of his passes on 7.0 yards per attempt for 19 touchdowns and nine interceptions. Most recently, OK State was torched by Oklahoma's ground game and that's where A&M could attack.
Mond was sacked 30 times, but he also ran for 568 yards if you don't include those sacks. Running back Isaiah Spiller will get the most work after a solid 5.6 yards per carry for 869 yards and nine touchdowns. 
A&M allowed a better 22.7 points per game, yet it was often unreliable from allowing 27 points to Ole Miss to holding South Carolina to six. The Aggies are a solid group, but they were often gashed on the ground and allowed 4.0 yards per carry.
That's where Chuba Hubbard comes in after posting 1,936 yards and 21 touchdowns on 6.3 yards per carry. It's possible he could get up to 30 carries, especially given the long break between games.
He pretty much had success against every defense faced and it'd be surprising if he didn't hit 100 yards. The question is who starts at quarterback as Spencer Sanders is back from a thumb surgery, but Dru Brown was serviceable in relief with top wideout Dillon Stoner. Either way, with two healthy quarterbacks, this offense should find a way to move the ball.
There's a chance Texas A&M blows this game open because its five losses were to five of the best teams in the country. That's the main reason to take the Aggies, but covering seven points shouldn't be too difficult for the Pokes if they can get Hubbard going. 
The under has hit in OK State's last seven bowl games as an underdog, while the over has hit in five of A&M's last six bowl games. The Aggies are also an impressive 11-1 ATS in their last 12 non-conference games with the non-cover being against UTSA in early November.
Our Pick – As mentioned above by us, and likely every article you'll read about this game on the planet, Texas A&M lost to 5 of the best teams in the country. The key word here is "lost".
Sure they were competitive against Auburn, Georgia and Clemson. But what most of these articles fail to mention is that they were blown out by Alabama and LSU. No shame there, but let's not mistake the Aggies for some dominant force.
Throw out the garbage games against Texas State, Lamar and UTSA. You're then left with close wins over Arkansas and Ole Miss, giving up 30 points to Miss State and a 30-6 win over South Carolina.
Miss State is the best of the bunch among those wins. They were a 6-6 team. Ole Miss and SC each won 4 and Arkansas won 2.
Oklahoma State is better than any of the teams the Aggies beat this year. If A&M had trouble putting away Arkansas and Ole Miss, Oklahoma State is sure to give them trouble.
The Cowboys went toe to toe with Texas and beat solid teams in Kansas State, Iowa State and even TCU. So, as you can see, one of these teams has had some success against "winning teams" (or good teams in the case of TCU) and it isn't the Aggies.
Oklahoma State enters the game with the top rusher in the country and one of the better running games. Any team at any level that can win the running game battle, has a legit shot at coming out on top.
This should be a competitive game between two capable teams led by a couple of coaches with plenty of success in Bowl games.
We're looking for the outcome to be in doubt midway thru the 4th quarter and having a few points in our pocket is where we want to be in that type of a setup.
Oklahoma State +7
***Your ability to get +7 will depend on your access to a wide variety of outlets. Lot's of 6.5's out there offshore as of this writing while there are lot's of 7's in Vegas and Jersey.
Obviously, you want the best number you can get!