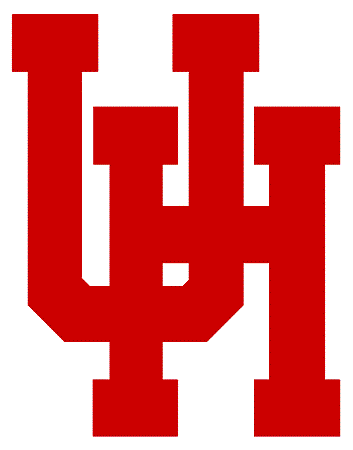 The Houston Cougars are listed at odds of 6 to 1 to win college football's AAC in 2019 behind only UCF and Memphis.
Houston didn't disappoint last year, but it also didn't surpass expectations, pushing on its eight-win over/under and finishing with an 8-5 overall record. That still wasn't enough so the Cougars brought in former WVU head coach Dana Holgorsen, who is actually getting more money at his new job.
Bigger things are expected under Holgorsen, Houston's offensive coordinator more than 10 years ago. 
Houston Offense Still Dynamic
Houston's offense will still be dynamic under Holgorsen, but bettering last year's 43.9 points per game will be difficult. Quarterback D'Eriq King is supposedly fully healthy after missing the last few games of the 2018 campaign.
He was one of the more electric players in the country (which led to his injury), throwing 36 touchdowns and only six interceptions on 8.6 yards per attempt to go with 674 rushing yards and 14 more touchdowns.
Holgorsen has always thrived with elite quarterbacks and this situation will be no different. The line lost a couple starters, but there's still experience in place and the skill positions are more than set.
All of the top wide outs return led by Marquez Stevenson (1,019 yards, 9 TDs), Keith Corbin (691 yards, 10 TDs) and Courtney Lark (539 yards, 5 TDs). It's a similar situation in the backfield with Texas transfer Kyle Porter joining returnees Patrick Carr (868 yards, 5 TDs) and Mulbah Car (325 yards).
Defense Needs to Step Up
But while the offense is ready to roll, the defense has some issues after allowing almost 500 yards and 34.4 points per contest. Sure, the Cougars dealt with injuries, but those numbers aren't acceptable when you have a player of Ed Oliver's caliber on the line.
Along with new coordinators Joe Cauthen (Arkansas State) and Doug Belk, they'll move to a four-man front with experienced players like Isaiah Chambers and Aymiel Fleming to go with a few JUCO transfers.
Linebacker is the most unknown position with three starters gone and it wasn't clear after spring who the new ones would be. It's a similar case at cornerback, but safety should help the back seven with maybe the best duo in the conference between Gleson Sprewell and Deontay Anderson. 
We Count 8 Wins
The school wants Houston to be a 10-win team in the future, but that's not going to happen in 2019 with early games against Oklahoma and Wazzu.
At the least, the Cougars should rack up a few wins following those contests with a string of winnable road trips at Tulane, North Texas and UConn. Due to schedule, making the AAC title game is realistic with home games against Memphis and Navy.
Getting Cincy and UCF is unkind in cross-division play, but other than that, this team should be favored in every other conference game unless it really takes a beating early in the season.
King and the offense could be enough to reach seven wins by themselves, but if the Cougs want a chance at nine, the defense will need to step up in a new system.
Even though the offense was great last year, the defense let them down too many times, which led to disappointing late-season losses.
2019 Houston Cougars Football Schedule
Sept. 1 at Oklahoma (opened +26)
Sept. 7 vs. Prairie View
Sept. 13 vs. Washington State (NRG Stadium, Houston) (opened +7)
Sept. 19 at Tulane
Sept. 28 at North Texas
Oct. 12 vs. Cincinnati (opened -3.5)
Oct. 19 at Connecticut
Oct. 24 vs. SMU (opened -7.5)
Nov. 2 at UCF (opened +11.5)
Nov. 16 vs. Memphis (opened pk)
Nov. 23 at Tulsa
Nov. 30 vs. Navy